Installing a Mod Pack on Your Server
Last modified on Dec 13, 2021 in control panel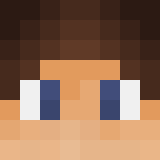 By ApexHosting
Overview
There are endless options for your server, only limited by the imagination. Each option has an associated level of difficulty for bringing to life and the number of server resources necessary. As you add more players and plugins your server will require more RAM and a more expensive Minecraft hosting Minecraft Hosting Packages. Don't worry though, it is fine to start small and expand your services as required instead of needing to invest a lot of money into something that you really haven't started to build yet.
How to Install Minecraft Mods
You can quickly install a variety of modpacks onto your server using our JAR Installers. The process generally takes a few clicks and is ready to go within 2 minutes. This hassle-free option is available to any plan higher 2gb. While you have this option with the majority of our plans it recommended you go with an 4gb plan to ensure your server has enough resources to run all those mods. Now when you opt to use the JAR Installer it's best to you do it on a clean slate, ensuring all server files are deleted to a guarantee a successful installation.
Using the JAR Installer
Navigate to the respective servers details page and locate the JAR setting.
Next to it will be an input field along with a dropdown: containing a list of our pack installers as well as some other choices. At this point you should review the list for the modpack you plan on having installed.
When you find the one you want, select it and then click save.

Once saved you will then need to restart the server for the installer to take effect.
As you start the server the installer will being to download and extract the respective files for the pack and load them onto the server. During this time you can review its progress by access your console for its pre-initialization log.
The pre-initialization can take about 1-2 minutes depending on the pack and should keep a steady progression throughout the process.
Once finished you get a green check indicating your all good and the servers up.
From this point you simply need to open the respective launcher and connect to the server.
Versions
When we are talking about customizing a server the first item to decide is what type of modification pack you would like your server to run on. Let's outline all of the available packages discussing some features of each. If you would like to find the versions for any of them, you can do so here , they should all be up to date
Vanilla:
This isn't a mod pack, just the standard set of tools available in Minecraft. This is the lightest of packages requiring minimal sources to run. If you just want to get your feet wet in Minecraft and build things and kill Creepers this will be a good starting place with the cheapest minecraft hosting costs associated with your exploration.
Bukkit:
This is one of the most popular addons for your minecraft server available due to the vast amount of plugins available. It is also easy to discover plugins by visiting sites which stored thousands of the latest and most popular addons available for the server. Our hosting account come with Bukkit built in and can be activated instantly. This isn't exactly the easiest to work with though as most of the plugins will need to be configured properly to work together, but it does give the user the easiest way to make a completely custom server. There are even some packages of extras available which will turn a basic Bukkit server into a full-featured gametype at the click of a button.
FTB:
FTB is a group of plugins and a mod pack built into one. You will activate this on your server to run whatever specific gametype you have downloaded and added to your server. There are many packages available with Unleashed being one of the most popular items. In addition, the interface is greatly simplified by client which allows you to download and launch the games.
Tekkit:
Tekkit is one of the more advanced frameworks available for the server owner and programmer. It is a very interesting set of mods which sets the platform for exploring spaces never seen before in Minecraft. If you have become bored with the standard game types and packages then getting familiar with Tekkit will take your minecraft hosting to a whole new dimension.