How to Install Modpacks on a Minecraft Server
Last modified on Feb 27, 2023 in control panel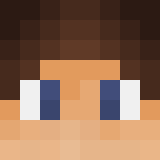 By Nathan Young
Overview
Vanilla Minecraft offers an already enormous amount of possibilities for building, surviving, and having fun with friends. However, this can be amplified through the use of Forge or Fabric modpacks. These can be small or large collections of modifications that implement brand new features to the game. For example, if you're wanting to go hunting with rifles or exploring crazy dimensions, then using mods is your best bet. These and other adventures can be lots of fun with other players, but it requires a server with the modpack installed. The process for doing this is traditionally difficult, but our simplified panel makes everything easier. We'll be walking you through how to install a modpack on your Minecraft server in this Apex Hosting tutorial.

Modpack List
As previously mentioned, our panel makes everything simpler for you to install modpacks. This is achieved by having built-in packs in our system, allowing you to avoid unwanted manual installations. Additionally, it's largely beneficial to any kind of server owner since you get access to countless modpacks. If you're unhappy with a particular one, then switch it without worrying about files, configurations, or extra technical work. In other words, it's completely automatic and easy to change between modpacks at any time. Visit our Modpack List to start browsing for your favorite one, then review the section below to learn how to quickly install it on the server.

Automatic Installation
Once a server is purchased, owners will have access to the Game File option. This is where you control what loads in-game, such as the FTB Departed modpack. It's essentially a preset of files that automatically enable on your server, but can be completely customized through the File Transfer Protocol (FTP) panel. This area grants you access to all the directories that makeup the modpack of your choosing. As for selecting a particular pack, the process itself is extremely simple and straightforward. Follow the instructions below to get started on your new Minecraft adventure.
Head towards your Apex server panel, then locate the Game File section.
Click on the currently used option, then search for your desired modpack.

Once found, select it and press Change Version in the following prompt.

Afterward, continue to click Create New World and Restart Now to load the modpack.
Make sure to install the modpack on your launcher before joining the server, as it's required for all players to have the same mods. Otherwise, the connection will be rejected due to a mismatched mod list error. The process may involve using a custom launcher, such as CurseForge or ATLauncher, but accomplishes the same goal.
Popular Modpacks
If you're unsure about which modpack to try out, then review our list below to see if anything sparks your interest. Alternatively, refer to our listing area for more options to use in the server.

Pixelmon Reforged – Fans of Pokémon will greatly enjoy this modpack, as it makes Minecraft just like it. Whether you're hunting for legendaries or battling trainers, all the wonderful aspects of the original game are included. Begin your adventure by choosing a starter Pokémon and slowly build your Pokédex to collect them all!

Enigmatica 6 – Enjoyers of RPGs will love this modpack since it adds quests, rewards, fantasy biomes, and tons of other features. It's a rather large collection, with a lot of machines if you're dedicated enough to process that far. There's even some brand new mobs to uncover and use in your world.

Vault Hunters – Build a unique portal to transport you and others into dungeons to battle against an evil boss. Find and gather loot to become a powerful fighter in this unknown world. Lovers of fight em' up games will enjoy this particular modpack, but there's still many survival aspects to keep in mind.

FTB OceanBlock – Survivalists will be glad they chose this modpack, as it turns the Overworld into an oceanic adventure with scattered islands to find. Manage your materials carefully, then slowly build the ultimate island to stay alive. Be careful though, mysterious creatures lurk in the deep waters.

Common Issues
Modpack Isn't Loading
In cases where the modpack doesn't load on the server, there could be issues with pre-existing files in the FTP panel. This happens if you rapidly change between packs or other game files. Solving it requires you to either manually delete the files or reset everything to load the correct installation. The latter is done through the Reset Server Files option in the main panel, near the bottom left corner. Otherwise, you'll have to access the FTP and select old files, then press Delete at the top. Once you've managed to do either method, Restart the server to successfully load the modpack.

Unable to Join Server
Sometimes, joining a modded server can be frustrating since it requires the client to have all the same mods. Without installing the same modpack and its version on your launcher, you wouldn't connect due to a mismatch error. Make sure to do this yourself and tell other players about it so everyone can successfully join. However, if the situation persists, then try reinstalling it on the server and your client. Otherwise, try to use the Direct Connection method to join, as it gives you the best chance to connect.

Unable to Choose Modpack
Unfortunately, not every modpack is easy to load and run on the server. This is due to the pack requiring additional resources to correctly function. In other words, you'll need to increase the server's memory to select your desired modpack. If you choose one without meeting its requirements, a prompt will appear inquiring about an upgrade to get everything working. However, some owners may not want to pay for extra memory and instead manually install the pack themselves. This is entirely possible through the FTP panel, but takes more technical knowledge and time.

Useful Links
Apex Hosting Modpack List
How to Connect via FTP on Minecraft Servers
Installing Modpacks on your Minecraft Launcher
How to Manually Install Modpacks on Minecraft Servers