Setup and Start an FTB OceanBlock Server
Last modified on Apr 18, 2023 in Modpacks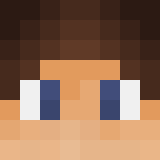 By Nathan Young
Overview
Typically, exploring in Minecraft only involves land since oceans lack a lot of features. Only some are found in the water, such as monuments or shipwrecks. This can become repetitive and problematic for players that enjoy oceanic adventures, as they may want a new challenging experience. Some even search for solutions like an ocean world seed or addons to use in-game, but there's an easier way to solve this scenario. Introducing FTB OceanBlock, a collection of Minecraft 1.16.5 mods that completely changes the game into an island map. Using this challenges players to overcome difficulties and discover new ways of exploring. Additionally, this includes a wide range of quests that help you understand new environments, items, and structures. Whether you simply want to manage limited resources or embark on a new journey, this pack offers players different playstyles. Keeping everything in mind, we've created this Apex Hosting tutorial to walk you through how to install and play FTB OceanBlock on your Minecraft server.

Summary
As the name suggests, FTB OceanBlock was developed by the FTB Team. This was officially launched in 2021 for Minecraft 1.16.5, with about 200 mods in the entire collection. It's a decently sized pack that contains unique features from custom islands to a new crafting system. The main premise is to survive without swimming, trying to gather lots of resources, and completing quests to progress the adventure.

Client Installation
Before playing FTB OceanBlock, you'll need to install the pack and its official launcher.
Navigate to FTB App, then select your operating system (OS) to download the launcher.

Open the app and near the bottom left, log into your Minecraft account.
After signing in, click Browse on the sidebar to the left and enter "FTB OceanBlock" in the text box.

Click the Download button and continue to Install on the next page.

Wait for it to reach 100%, then click Go to Instance in the following prompt.

From here, you can start playing the modpack to confirm it works.
Server Installation
With the modpack installed on your launcher, getting the server ready is next.
Head towards your Apex server panel, then locate the Game File section.
Important: Make sure to use the correct Server Profile for this process.
Click the current version, revealing a dropdown menu.

Proceed to lookup "FTB OceanBlock" in the search box, then select it and Change Version.

In the following prompt, press Generate New World and Restart Now to start loading the modpack.

Wait for everything to load, then join using the FTB App with OceanBlock installed.
Getting Started
When entering an OceanBlock world, you'll immediately see modded features. These include an entirely custom water world with special blocks. However, an island has to be created by you and other players to get started. After doing this, there will be available quests and additional information to help your adventure. On this new island, there can be interesting structures surrounding it, giving you more areas to explore and/or use. Due to the lack of resources, managing what you're given on the starting island is extremely important.

Creating an Island
By default, there is a spawn for all players with a sign explaining how to get started. As previously mentioned above, creating an island is the first task. This is done through the /ftbteamislands create command, with no permissions required. Luckily, you have options when making an island, varying in different biomes and sizes, among other aspects. Make sure to choose wisely, as this is the only land you'll likely encounter. When you've created an island, using the /myisland command will transport you back to it. This is helpful if you're lost in the ocean or stranded somewhere else.

Island Category
There are many types of islands that can be created, with some being made by players or taken from other modpacks. You may select one of the following categories: Main Islands, Naxanria, or Community.
These have unique lands to choose from, but can range in difficulty depending on your playstyle. The first category is the most popular and easiest one to try out, as it provides three types.

Island Type
Those different main islands are The Island, Cottage, and The Skyblock. Its first one challenges players to create and manage their own base(s). The second type is a lot easier, as it provides you with an already built structure and a farm.
The last variant is a basic skyblock layout, with little land and resources to use. Alternatively, review other island categories to find if others are better suited for you.

Quests
Now that you've created an island, the next step is to open your Quest Book. Players use this for learning new crafting recipes, understanding more about items, and keeping track where they're supposed to be. For instance, starting out tends to involve gathering basic resources to slowly progress. This is exactly what you need to do in the Getting Wood quest, providing you with rewards and advancements. Simply click the materials in the Rewards section to obtain them after completing a quest.
However, if you're stuck on a particular quest, then click on one of the Tasks to reveal its recipe or information. This comes in handy when you need to build specific items or blocks, as not everyone knows how to craft them . Otherwise, doing this can show other required materials that can complete the quest. In other words, sometimes one or more items can be used to advance.

Crafting Tools
Later in the quests, such as Basic Tools, you'll need to craft equipment. This requires two interactive blocks, a Part Builder and Tinker Station. The first one allows players to make specific parts of tools, like an axe head. Once enough is collected, the second block combines them into the desired item. We highly recommend crafting a Wooden Mattock, which can be viewed in-game from the Tinker Station's GUI. Additionally, remember to periodically check the quest Task items to learn their recipes to begin.

Managing Resources
Regardless of the island you created, managing your farms and bases are required. Sometimes, you'll have to manually create them to stay alive. Other times, it'll already be on the island for you. Either way, continuing to build and/or expand them is what all players will have to do. Popular farms include wheat and trees, as these provide food and building materials for weapons, tools, among other items. However, don't forget about the quests since these will help you progress further and possibly collect unique rewards.

Exploring the World
After successfully establishing a strong island, you and others will likely want to explore. If there are special structures nearby, try to swim towards them. Be careful though, you'll get mining fatigue and slowness after surfacing. Building boats is suggested to bypass these effects, allowing you to easily explore the world. This also allows loot to be obtained, carrying materials that are either useful or for decoration. Although, there are sometimes underwater buildings that are much harder to reach. These are typically reserved for later when players have the proper equipment.

Collecting Loot
One of the easiest and most popular methods for looting is breaking barrels on rafts. These are commonly scattered throughout the ocean, making it widely available. In them, there can be furniture, equipment, or materials for craftable items. This isn't the best way to get overpowered, but certainly helps in the early-game of your session.
Common Issues
Unable to Launch
In cases where you cannot play OceanBlock from the FTB App, make sure the modpack is updated to the latest version. This can be done by clicking Versions to the right of the Play button from the pack. However, it could be that you failed to sign into your Mojang account. This is required on the FTB launcher, as it allows you to join servers and use singleplayer worlds. Although, in rare situations the problem can originate from a poor application connection. Reinstall or refresh the launcher, then try again to see if that works.

World Isn't an Ocean
If after loading in the world and it's not an ocean, then generate a new one on your server. Sometimes, owners may miss the option to create a map after installing the modpack. This results in a normal or leftover world that isn't compatible with OceanBlock. Alternatively, creating an island in singleplayer and uploading it to the server resolves the situation. Regardless of the method you choose, ensure a new world is generated for this modpack.

Useful Links
Official FTB App
Minecraft Server Hosting
How to Become a Server Operator
Add Mods to a Minecraft Server
How To Make a FTB OceanBlock Server With Apex Hosting
Select your server package from our pricing page
On the 'Configure Your Server' page, complete the required fields
Under 'Server Version', select your version from the dropdown list
Complete the order and your FTB OceanBlock server will be created instantly