How to Join a Minecraft Server on PC
Last modified on Dec 23, 2021 in General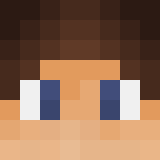 By Noah
Overview
Minecraft is one of the most enjoyable and fun games on the planet. With its infinite expanding open world and hands off approach to letting the player learn the world, its bound to give anyone a fun time. But you wanna know the only thing more enjoyable than Minecraft? Minecraft with friends! For Minecraft Java Edition, the player has two main ways to play with friends. Realms, and Servers. Today's guide will be on how to join servers on PC, aka Java Edition.
Joining a Minecraft Server – Step by step
Joining a server is a fairly simple thing, but it can be a bit intimidating compared to normal matchmaking. Most games these days have a simple 'Quick Play' button or a dedicated filter for each gamemode. Java Edition is a little more technical in this aspect.
Find out what server you're trying to join, and then write down their specific Server IP Address. For this step, we'll be using the official Apex Hosting server, so the IP will be play.apexmc.co
Be sure to write down the IP exactly as it is written, as any missing or incorrect characters will cause the entire IP to not work.
Once you have the IP of the server you're trying to join, open up your Minecraft and on the main menu, select 'Multiplayer.' This will bring you to the Multiplayer screen, which you will use to add and join servers.

Next, you have two options. You can either use 'Direct Connection' to directly connect to the server with no steps in between, or you can use 'Add Server' to add the server to your server list. I recommend adding the server if you plan on playing on that specific server regularly. Added servers can be joined without the need of typing the IP every time.

Using Direct Connection, just type the server IP in and then click 'Join Server.' If you want to use Add Server, you do the same thing, but add a name to remember which server it is. This will also allow you to see any picture the server set for itself, the message of the day, the quality of the connection, and the player count.
After joining the server, enjoy playing to your heart's content!
Common Issues
Oh, but if only it were that simple. Here are some issues that can occur and how to solve them.
Outdated Server!
If the server says this, it means that you are playing on a version that isn't supported by the server. All you have to do is restart your Minecraft launcher in the correct version, which should be written on wherever the server is advertised. For example, Hypixel supports versions 1.8-1.16, so playing on 1.7 will not work.
Wha..what?
If you see a weird error message that looks like a bunch of gibberish, it most likely means that you typed in the server IP incorrectly. Double check the IP you've written down and ensure that it matches the IP advertised.
Server is still starting!
If the server says this, it can mean one of two things. Either the server is actually starting, and you should be a little patient, or the server is just off and it needs to turn on. Either way, this isn't a problem on your end. This is an issue with the server.
Conclusion
That's pretty much everything. Joining Minecraft servers has never been complicated, but compared to the accessibility of the 'Quick Play' formula that modern games use, it feels a little alien. Overall, besides a few issues that are out of your hands this is a pretty easy guide to follow, or so I would hope. With that being said, have a great day!