How to Join a Minecraft Server on PC
Last modified on Dec 21, 2022 in General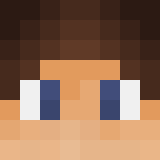 By Nathan Young
Overview
Minecraft is the most popular game on the planet with millions of players having fun every day. This is due to an infinitely expanding open world that has endless possibilities, from building giant castles to exploring the Nether's depths. However, singleplayer can become lonely over time since it's only you in the world with no one else. Fortunately, playing with friends or making new ones is easily done with our servers. Whether you're on Java or Bedrock editions of Minecraft, we make it straightforward to start your adventure with other players. These journeys can be launching a Factions war or simply enjoying minigames, anything is possible! However, connecting to your Minecraft server can be confusing for some players, so we'll show you how to join in this Apex Hosting tutorial.

Finding the Server Address
Before connecting to your server, you'll want to locate the address to use for it. This comes in two forms, a Subdomain with letters and an Internet Protocol (IP) with numbers. Either one of these can be used to join the Minecraft server, with domains being a popular choice. These addresses are used across Java and Bedrock versions of the game, making them essential to know. With this in mind, follow the instructions below to find the correct information to make the connection.
Head towards your Apex server panel with the correct account.
Locate the Subdomain and/or IP Address:Port sections.

Copy or save their respective values for later use.
Joining with Java
Connecting to any Minecraft Java server follows two methods, directly connecting or adding it to a list. Some ways may be more desirable than others, but it depends on your preference. The most common method is creating a server list that contains each one you want to join, meaning it gets saved. On the other hand, directly joining strengthens your connection to it for better performance. Regardless of what you choose, these are the only two ways to connect.

Direct Connection
The first method for joining your server is Direct Connection, which uses only the address. As previously mentioned above, this way gives you the best attempt to join since it's direct. It's also the fastest method too, making it a decent method to connect. Keeping this in mind, follow along below to begin joining your Minecraft server.
Launch Minecraft and click Multiplayer from the main menu.

Once there, select Direct Connection at the bottom of the screen.

Proceed to enter your Subdomain or IP:Port in the Server Address field.

Afterward, continue to click Join Server at the bottom to begin connecting.
Adding a Server
As for the other method, adding servers to a list makes it easier for you to navigate through them all. This is especially helpful if you have a large amount of them to play on. It takes a little longer than directly connecting to the server, but allows you to save them for later use. As an added benefit, it allows you to view the server's icon and Message of the Day (MOTD). These aspects are what popular ones do for branding or personalization purposes. Follow the steps below to start making your server list.
Open Minecraft and select Multiplayer from the main menu.
Continue to press the Add Server button near the bottom right.

Proceed to fill out the Server Name field to anything you want.

Afterward, enter your Subdomain or IP:Port in the Server Address area.

When you're done, click Done at the bottom to save the server on your list.
Select it from the list and press Join Server near the bottom left corner to connect.
Joining with Bedrock
Other versions of Minecraft on PC involve Bedrock, mainly the Windows 10 Edition. This is another type of server that differs from Java, meaning there's another method to join it. It'll still use the same IP Address:Port as before, but can sometimes work with the Subdomain too. This is most popular to use on Geyser servers, as it allows both Java and Bedrock connections.
Open your Bedrock Edition of Minecraft and click Play in the menu.

Afterward, click Servers at the top of your screen to reveal the list.

Scroll past the featured servers to the left, then press Add Server.

Proceed to fill out the Server Name, Address, and Port fields accordingly.

Important: Make sure to change the default Port if you don't have a dedicated one.

Once everything is filled out, click Save to the bottom right.
Select your server in the list and press Join Server at the top right corner.

Wait for the server to accept your connection, which may take a short while.
Common Issues
Outdated Minecraft Server
In cases where you receive an outdated server error message, make sure that you're using a supported game version to join. For example, players won't be able to connect on 1.18.2 if it only has 1.19.3 compatibility. However, installing the ViaVersion plugin can resolve this problem to accept all versions. Sometimes the error message will directly tell you what type to use, making it simple to fix in your Minecraft launcher.

No Further Information
Another common problem is receiving the Connection Refused message that has no further information than that. It can appear as a bit of gibberish at first, but essentially means that the server is either offline or you've entered the Server Address incorrectly. Ensure that everything is online and the information is correct to join successfully. Otherwise, switching between addresses and/or connection methods can help resolve the situation.

Server is Still Starting
Other times when trying to join the server, it may still be booting up. This would return a "still starting" message after making a connection attempt. Simply wait a few minutes and try again or Restart the server from the panel to see if that helps. However, in rare cases the problem may originate from internal issues with it. If you suspect that being the case, then review our optimization guide to fix the issue.

Cannot Connect to World
The Bedrock Edition of Minecraft can be a bit problematic at times due to the game's design, which can give connecting players an error message. This can be caused from a wide range of reasons, from an incorrect Geyser setup to the world still being generated. Solving it involves you re-adding the server to your list and trying again. However, occasionally joining a featured server first before connecting to yours can resolve the situation.

Useful Links
Creating a Minecraft Server Subdomain
How to Add a Minecraft Server Icon
How to Make a MOTD on Minecraft Servers
Setting up a Geyser Minecraft Server