How To Change the MOTD on Your Minecraft Server
Last modified on Jun 29, 2020 in control panel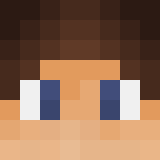 By Apex
The MOTD (Message of the Day) is a bit of description text that is displayed on the multiplayer list for users to see before they join a minecraft server. This text normally provides a bit of information related to the server, i.g Survival Hunger Games, Minigames Server 1.9+, Down for Maintenance, etc.
You can easily modify this text by accessing motd= value in the server.properties file and changing it to your preference in your hosting account.
In addition to simple text, you can also add colors and special colors to make it POP. If your looking to spice it up, consider using a Minecraft MOTD generator.
Changing the Message of the Day
First you will need to access your server.properties files. The quickest way to do this using our panel is via the Config Files option located on the left side menu from the details page. Once you are viewing your Config Files, locate the file labeled Server Settings and click it.
You will then be directed to the file with a text-based editor. From there you need to locate the motd= value and enter in your description after the = sign.
Once satisfied, click save and restart your server.
motd = Welcome to my New 1.9 Server