Start A Minecraft Factions Server
Last modified on Jun 8, 2022 in gametypes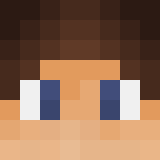 By ApexHosting
Overview
Factions. One of the first and most popular gamemodes seen in Minecraft Servers. With this awesome gametype, you can join friends, build a powerful base, raid your enemies, and strive to become the most powerful faction in the server. Have you ever wanted to own your own Minecraft Factions server but didn't have the technical skills to make one?
Want to get a jump start on a new Factions server? Our premade Bukkit/Spigot 1.15.2 Factions server is the perfect fit for you. All of the hours of building and configuring have been completed for you and you will have the best factions server set up in a few minutes!
How to install Factions
Navigate to your server control panel.
Stop your server.
In the JAR File list select "Factions 1.15.2 (premade)"
On the popup, select Change version
Select Create a new world
Click Restart now
Done! Now just load up Minecraft 1.15.2 and join your server to start playing Factions.
Features
Pre configured Permissions
The pre-made Minecraft faction server comes with several plugins already installed. The main plugins used here are going to be Essentials, Worldguard, Factions, Worldedit, PermissionsEx, Vault, and ClearLagg. All of these have been installed and configured on the latest builds. Just log in, run the permex commands to add yourself to the right group, and start playing.
There are several initial permissions ranks already preconfigured. By default, no user can break blocks in the spawning area as it is all protected with Worldguard. As OP you, of course, can still make edits to your world. These worldedit functions have been restricted to OP only in addition to other basic functionality like ban players. Out of the box, the factions server is anti-grief protected.
Pre configured backups
The factions server comes with premade scheduled tasks generating backups once a day during low usage hours. This backup will ensure that if anything were to ever happen to your world you will never lose your data. To restore to the server world backup follow the how to use a backup tutorial.
Anti grief
With the addition of WorldGuard and Permissionsex your server has been protected from popular forms of griefing and spawn breaking. Choose wisely when giving users ranks and permissions as the higher ranks can allow them to break your world.
Custom Spawn
The custom spawn is complements of Playman from PlanetMinecraft. You can find the original seed here. The spawn schematic has been placed in a random seed with good biome generation tested for quick exciting gameplay. Custom additions have been made including the additions of store items, spawn points, message boards, and hidden areas.
Store
The preconfigured store works with vault right away. It is set up with all items, pricing, and configuration established to let your in-game economy start working right away. Use the signs found in the large Mansion on the hillside to enter the store area. You have full ability to customize the area as you wish.
Enchantment Library
The enchantment library has already been set up and works with vault to provide all the enhancements needed for an active factions server. Use the signs found in the large Mansion on the hillside to enter the store area. You have full ability to customize the area as you wish.
Arena
A protected area to test your might. The arena lies to the northwest of the spawn area. The arena is set with Worldguard regions. This means that all players inside of the arena area are automatically placed in PVP combat. Players can battle to the death with all their friends watching inside of the safety of the surrounding protected spawn area.
Message board
Directly in front of the natural spawn area, the message board is set to provide communication between you and your server users. Rules, Information, Dates, and potentially portal signs can all be placed here by admin roles.
Hidden secrets
The map has been filled with secret areas and hidden treasures. Explore the grounds to find them all and claim the hidden room for yourself. The team at Apex had fun when making this and we wanted to share it with everyone!
Conclusion
Factions is an amazing pvp based gamemode. On top of being the most infamous pvp mode in all of Minecraft, this gamemode offers tons of custom features. From anti griefing implementations to hidden secrets made by our very own team, you're bound to enjoy everything it has to offer.
Important links to plugins
How To Make a Factions Server With Apex Hosting
Select your server package from our pricing page
On the 'Configure Your Server' page, complete the required fields
Under 'Server Version', select your version from the dropdown list
Complete the order and your Factions server will be created instantly