How to Connect To Your Minecraft Server With FTP
Last modified on Apr 13, 2022 in control panel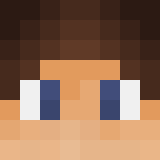 By ApexHosting
What is FTP (File Transfer Protocol)?
An FTP service is designed for transferring files over the internet. This transfer occurs between a user and a server. The FTP service that Apex offers alongside it's servers not only allows you to upload files, but it also provides a file editing feature that becomes helpful when modding one's Minecraft server. There are 2 options to access your servers files. The web panel on your servers Multicraft page, or through an FTP program like Coreduck or Filezilla.
Why use Panel FTP?
FTP from the web panel should be used in most cases as you can do all the same things you can do in an FTP program, without any additional installs. FTP programs are for hosts with larger files or larger amounts of files being uploaded.
How to use Panel FTP
You will be able to edit files with the edit widgets on the right of the file name. You will be able to rename files by checking said file boxes, and hitting rename, renaming, and hitting submit. You can move files by ticking, and moving said file. You can create new files, and new folders and upload, from the left tab.
1: From the main multicraft page you will need to head to the "FTP File Access" tab
2: Click on the FTP tab on the panel options, and login using your panel information.
3: You will be sent to the FTP access panel, from where you can edit your server files.
Common Issues
1:When you login you may use the incorrect password as legacy accounts have different passwords. Make sure you are using the same login information to access multicraft and access.
Using a FTP Client (Recommended)
The most popular FTP program is FileZilla. Download the latest copy by clicking here.
Why use an External FTP program?
FTP programs take up less usage on a pc than a regular browser program might. If 100% of the uploading process is going to uploading, the chance for it to fail is MUCH smaller. This is especially important when uploading larger files, larger amounts of files, or larger amounts of larger files. If you do not want to use filezilla Cyber Duck or Core FTP are 2 very good alternative programs that work in a similar way to Filezilla
How to use an External FTP program
Once you are connected, Filezilla works like a regular computer file manager. You can right click a file to view, edit, rename, delete, create new folders, delete folders, click and drag to move a file or folder. You can upload files by clicking and dragging them to the targeted directory of your choice.
1: For the first step our FTP program, Filezilla, must be downloaded from the following link :Download Filezilla. Make sure to download and install the windows client version
2: To use Filezilla we will need our login information. Copy your information from the FTP login page to paste into Filezilla. Your ftp username, address, and then input your password.
If you want to save your info, so you do not have to input it every time you login, click file site manager and then click new site and input your server info. After clicking ok you will have everything submitted.
Common Issues
If you find yourself constantly having to log in make sure you adjust Filezilla in the site manager tab to only use plain FTP.
If you have issues logging in to your Minecraft server or something does not look/function correctly make sure you download the client version and not the server version.
Source Links