How To Backup Your Minecraft Server
Last modified on Nov 29, 2022 in control panel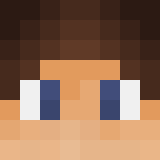 By ApexHosting
Due to the fickle nature of running a Minecraft server you are bound to encounter an instance in where you'll want to restore your world to a previous state as a result of griefing, corruption or just looking to reset your world. You can restore your world to a previous state by utilizing a backup taken by the panel backup tool.
The backup tool offered on our panel will take a backup of your main world and package it into a zip labeled with the name of the world. Backups are automatically taken every day but can also be manually done with the click of a button.
Once you have created a backup of your world, a copy will be kept on the server with the name of the main world (world.zip). As the server only stores 1 backup at a time, the existing backup will be removed each time the process is performed.

Performing world backup
From the server details page, navigate over to the left side menu and click Backup.
The follow page provides you with a Start button that you can click to initiate the backup process.
Once completed you will see a confirmation message in green with a response similar to:
Backup done, ready for download. (Created: 0100-00-01 00:00)

From this point you can this use the FTP details to manage the zip and download it to your local machine or restore the backup with the Restore feature.
Restoring Your Backup
Order your Minecraft server hosting from Apex and get started today.