Top 5 FTP Clients to Access Your Server
Last modified on Jun 17, 2022 in General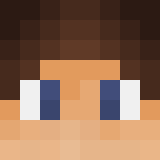 By Dalton Whalen
Overview
Managing server files in a fast and efficient manner is key to running a successful server. Whether you need to upload a world or download a manual backup of the files you will want to use an FTP Client. FTP Clients are just more advanced versions of the Apex FTP File Access on the panel. Using them, you can connect to your server files to perform more advanced tasks.
In order to connect to your files, you will need to find your credentials in the "FTP File Access" tab on the left hand side of your Apex panel. Once you have these credentials you will be able to use them with any FTP Client software you prefer. Today we will be showcasing some of our top recommendations for FTP Client software.

How to Connect with FTP
A majority of FTP programs work in the same way, but may look different. Luckily, this means that once you learn how to use one, the others are also quite simple!
Open your desired external FTP program.
Locate the login section (This usually consists of Host, Username, Password, and Port).
Using the login details from the Apex FTP File Access, enter each field.
Connect or Quick Connect once all information has been entered.
You can now upload, download, or move files around on your Apex Hosting server!

Top 5 FTP Programs
Below is our list of top 5 recommended FTP Clients. There is no particular order for these, but rather the 5 that we believe are best suited for operations.

Conclusion
Overall, all external FTP programs behave in a similar manner, but each will have their own designs and features. Because of their simplicity, transitioning from one FTP program to another is as simple as locating the login field. Whether using one for ease of access or to perform advanced file adjustments, we highly recommend using an external FTP program to keep your server maintenance smooth and easy!

Helpful Links:
How to Connect To Your Minecraft Server With FTP
Apex Server Panel