How To Install And Use Essentials Plugin
Last modified on Apr 9, 2021 in Plugins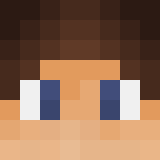 By ApexHosting
Essentially EssentialsX
When you think of server commands, you probably think of whisper, warp, weather, home, or similar commands. You should know that those commands didn't really come with vanilla minecraft. These commands that we all have come to know and love, arrived via mods or server plug-ins. Essentials is just that, the original server plug-in that invented and defined what commands are today. Essentials X is a revival of sorts, bigger and better than ever with 131 commands in total. Not counting the aliases those commands may have. Also not counting the many other functions it serves.
Setting up your server
The first step when installing plugins like this is to make sure your server jar is on a compatible version. EssentialsX uses spigot with its jar. You can check this on the plug ins tab when installing. Down in the jar selection, select the version you want after checking if it corresponds with the version of minecraft you want to use.
Selecting your plugin
1: Go to the plugins tab on the left of your multicraft page and search for EssentialsX and press enter.
2: Click on EssentialsX and make sure it corresponds with the jar version of spigot.
3: Below, I have listed the ci.enderzone web page with a few jars. All of these are optional except for the plain essentials jar. What these jars do is enable setting that you will be able to configure later on. If you're not too sure on what jars to upload, Chat, Protect and Spawn are good options. Make sure to download at least the essentials jar.
For example, if you want to enable Anti build features on your server you MUST install the server jar that says anti build.
4: We are going to head to FTP File Access and then head to upload. We are then going to directory point these jars to the plugins folder.
Side note if you go into the config files from the main multicraft page and look for the plug-ins configuration or the Essentials configuration file, you will be able to adjust its settings from within.
How To use EssentialsX
EssentialsX has dozens and dozens of commands that could be used in countless ways. EssentialsX can create an economy within your server so you can have your users trade and exchange with one another.
You can also create anti-build protections to prevent users from building in certain areas. A link with further instructions: https://wiki.mc-ess.net/wiki/Essentials_Economy
Or for example if you want you can create configuration options for signs to teleport you can do so by doing the following:
[Warp]
Warp Name
[Group]
[Cost]
You can also create player kits (https://wiki.mc-ess.net/wiki/Kits) so users get gear when they level up. It is all up for the server host to decide !
Common issues
When doing keep inventory make sure to save on older versions as it can cause server issues and server lag. If this happens make sure to restart your server.
If you find issues using commands or some just don't work, make sure you have all the EssentialsX jars installed.
Resources
Below are a few links with commands, downloads, and anything else mentioned in the tutorial