How to Add an Icon To Your Minecraft Server
Last modified on Jun 25, 2020 in control panel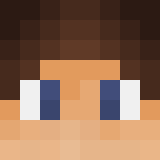 By Apex
What is a Server Icon?
Since Minecraft v1.7.2, server owners have the option to add an icon that will show up on the multiplayer list when pinged. The addition of this allows owners to brand their servers with a picture that players can easily identify it by.
The first thing you will need to do is choose or create/edit an icon with the necessary format in order for it to work on the server. The requirements of the icon are as followed:
64×64 pixel size
Formatted as .png
Saved as server-icon.png
This tutorial will tell you how to add a server icon to your Minecraft server. It works for any server on 1.7. branch and higher. It requires a 64 x 64 pixel .PNG image and access to the Multicraft Control Panel. The File needs to be named server-icon.png
Formatting the icon
There are many online tools to make a free icon. We recommend using the Gimp Editor software which is a free open source competitor to Photoshop. Make sure to make your new image 64 x 64 with a transparent background if it needs it. Save the file as a .PNG. The File needs to be named server-icon.png. If your icon isn't already in a 64×64 .png format then you will need to edit it using an image editor such as GIMP: an open source image editor with similar features to Photoshop.
Alternatively you could find a 64×64 image online and use that. With the image already provided, all you need to do is ensure it's the right dimension and format. If not, you will need to edit it using GIMP.
Loading it onto the server
Once your icon is properly formatted you can then upload it onto the server via FTP. Since the server icon should have a fairly small file size, we can quickly upload it using the FTP client built into the panel.
Access your server files via FTP from the details page by navigating to the left side menu and selecting FTP File Access.
Once authenticated, navigate to the left side once more and select Upload.
Then click Choose File under Files and select the server-icon.png file.
Lastly, click submit to upload the file and then restart the server for the new icon to take effect.