Managing Your Server
Last modified on Feb 25, 2021 in control panel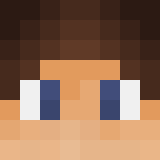 By ApexHosting
The server details and management page is the page you see when you select one of your servers to manage. You can view your servers and the servers you have access to by clicking your player head at the top right navigation menu or from within the dashboard as seen below.
You can then select from the server list to manage a server or if you only have one then you will automatically be directed to its details page. The server details page lists all the important information related to your server such as the IP:port, the world name, what JAR your server is running on and setting up your server on craft list, a Minecraft server listing site. Along with it on the left side are our management options. Starting from the top we have:
Chat
This logs and displays the in-game player chat along with displaying players currently connected to the server.
Console
Your console is where you enter in server commands such as op, ban, etc. Its also used to troubleshoot any errors the server may encounter.
Players
List the names of all the players that have ever joined the server. They are created as soon as they are seen by the server or manually added. Players can be assigned to users that are registered.
Config Files
Allows you to quickly access most of the configuration files within a Minecraft server and edit them.
Bukkit Plugins
Is a tool used to install Craftbukkit plugins onto your server.
FTP File Access
Allows you to access the full contents of your server to upload or download files.
Backup
Is another tool used to take and manage world backups you have taken on the server. You can also restore backups you have created from here.
Commands
Lets you create your own custom commands that can be run by the server. These can also be made available to the task scheduler so you can run these commands at specified times on your server.
Scheduled Tasks
Lets you automate a great number of server management tasks such as backups, restart the server, or shutting it down at a certain period.
Users
Allows you to assign access to your server for other registered control center accounts. That way you don't have to share your owner's account information with others.
MySQL
Is where you can create and manage a MySQL database for your plugins or mods.
Knowledgebase
Let's you can quickly access a variety of video guides on managing your server.