Managing Your Game Server
Last modified on Feb 14, 2022 in control panel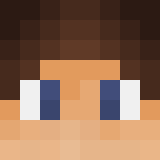 By ApexHosting
Overview
As a server owner, having access to each piece of your server is crucial to maintaining proper setup and backend configuration. The server details and management page is what you see when you first select one of your servers to manage from the Apex Server Panel. Here, you can access a variety of tools and options available for your server. From monitoring the chat and console to accessing all of the server files, understanding each section of the server panel is necessary to utilize it to its fullest potential. In order to provide a greater understanding of the server panel for unfamiliar users, we have created this Apex Hosting guide to provide the necessary information you will need.

Main Panel Page
Upon accessing your server, you will be greeted by your main panel page. This page is where you can change the server name, adjust the world, and other important day-to-day settings. Along the left-hand side are various sections, each with their own use.

Chat
This section will log and display the in-game player chat along with displaying all current players.

Console
Your console is where you enter in server commands such as op, ban, etc. Its also used to troubleshoot any errors the server may encounter.

Players
This section will idisplay the names of all the players that have ever joined the server. They are created as soon as they are seen by the server or manually added. Players can be assigned to panel users that are registered.

Config Files
Allows you to quickly access most of the configuration files within a server and edit them directly.

Plugin List
This page is used to locate and install various plugins for your Minecraft server automatically.

FTP File Access
Allows you to access all of the available file contents of your server to upload, download, or directly edit files.

Backups
This tool is used to make and restore any world backups that are available on the server. This can be beneficial for restoring progress if issues arise within a world.

Commands
Allows you to create your own custom commands that can be run by the server. These can also be made available to the task scheduler so you can run these commands at specified times on your server.

Scheduled Tasks
Allows you to automate a number of server management tasks such as backups, restarting the server, or shutting it down at specificed times and intervals.

Users
Allows you to assign access to your server for other registered control center accounts. That way you don't have to share your owner's account information with others.

Audit
With this tool, you can see any changes that you or your designated users have made to the server. This is beneficial for confirming a previous version or world name.

Customizations
A form of customization that is used for a variety of games and versions. This is often used to change launch settings such as a server password, Java version, and more.

MySQL Database
Here you can create or manage a MySQL database to use for your plugins or mods to keep data organized in a single location.

Trim World
With this tool, you can trim your world to decrease the world size. By inputting a specific inhabited time, you can remove all chunks that have not been visited longer than the specific time.

Reset Server Files
With this tool, you can reset a variety of server files, such as plugins, configs, and the jar file.

Manage Billing
This will send you to your billing panel, provided you are logged in. Here you can make a variety of changes as you see fit.

Knowledgebase
This will let you can quickly access a variety of video guides on managing your server.

Conclusion
With that, you should now have an understanding of the server management panel and each of the sections that are available for use. Whether it's to edit files, change settings, or more, the panel aims to provide simplicity and efficiency when performing any server maintenance tasks. With this understanding of the panel, you should now be able to navigate through any section you require, whenever it is needed. Remember to have fun and continue your server hosting adventure!

Helpful Links
Apex Hosting Server Panel
Knowledgebase
Billing Panel