How to Play Minecraft with Friends
Last modified on May 11, 2023 in General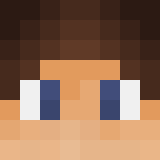 By ApexHosting
Overview
For years, Minecraft has been known as one of the world's most popular video games. While many may think that this is due to the expansive features and seemingly endless possibilities in single-player, one of the main reasons is the ability to play Minecraft with your friends – even those who are far away.
Minecraft singleplayer is great for sure, however, one can really expand their gameplay experience simply by playing multiplayer with others. There are many ways to play with friends, including LAN servers which allow you to connect with players who are on the same internet as you, Realms which allow you to play across the globe, and servers which is by far the most popular option as it allows you to play modded Minecraft with your friends. You may be wondering how you can play Minecraft online and which option is best for you. That is why in this guide we'll be breaking down the different ways to connect and play together.
How to Play Minecraft with Friends on PC
How to Join a LAN World in Minecraft
In Minecraft, you have the ability to connect with friends through LAN. This will be accessible only to others within your local network. For example, if your friend is over at your house and connected to your wifi, you can create a LAN world to join.
How to make a LAN world
Open up Minecraft, and join your single-player world.
Press the escape key to open up your Game Menu.
Press "Open to LAN", then select if you want to allow cheats and what game mode you want the other users to have, then press "Start LAN World".
How to join a LAN world
In Minecraft, click on the "Multiplayer" tab.
Scroll to the bottom of the list, you should see a message that says "Scanning for games on your local network".
Once it finds the world, you will see a listing named "LAN World" with your friends username and the world name under it.
Double click it to join, or select it and press "Join Server".
How to Make a Minecraft Server For Friends
Owning a Minecraft server is one of the best ways for you and your friends to connect with each other through Minecraft. Having your own server stands on top of the other options for a few reasons: You can set it to any version of Minecraft, you can modify it past Vanilla, and servers don't cap the number of players who can join (of course, you would need a powerful server depending on the number of players you want online.) Playing Minecraft Java Edition with friends on a modded server is one of the most flexible, and fun, ways to enjoy the game.
Keep in mind that you cannot join a Bedrock Edition server off of your Xbox, PS4, Nintendo Switch, or any other similar platform. It can only be joined from PC (Windows 10 Edition), IOS, and Android.
The directions on creating a server are directed to creating one through Apex Hosting. You can also create one on your home computer, but this is not recommended as many factors play into owning a server such as DDoS protection, 24/7 uptime, support, etc. All of which are provided by Apex.
How to create a Minecraft Server
Head to the pricing page on our website. You are going to see a few different plans here. We have a guide that goes over how much ram you will need here.
Once you decide what plan you want, go ahead and click on "Order Now", then proceed to follow the instructions.
Once you have paid for your server, you will receive an email with all of your account information for our Game Panel. With Apex, the server is created for you.
On the Game Panel, you will see your IP address. This can be used to connect to the server.
How to join a Minecraft Java Edition Server
Open Minecraft and go into the "Multiplayer" tab.

Towards the bottom, click on "Add Server". Put any name under "Server Name" and then enter the server IP address and port, then press "Done".
After pressing done, this will take you back to the multiplayer tab, you should see the server now listed. Select the server and press "Join Server". You should now be connected to the server.
How to join a Minecraft Bedrock Edition Server
Open Minecraft and press "Play".
Select the "Servers" tab, then press "Add Server".
Fill in any name for "Server Name", then type in the IP address without the port into the "Server Address" slot. After that, fill in the "Port" slot with your server port.
Press "Save", then scroll down and click on the server to join it.
Realms
Alternatively, if you do not want to use a Minecraft server host, you can use Minecraft's built-in Realms. This is not recommended as Realms does not allow the use of mods/plugins, it limits player slots significantly and restricts who can and cannot join, and it's quite pricey for what you are getting. On top of all of that, you do not get any of the benefits that come along with server hosting such as 24/7 support, one-click modpack and gametype installations, the ability to create a public world that anyone can join, and much more. However, if you want to play Minecraft with friends on Xbox, PS4 or Switch.
How to create a Realms Server for Java Edition
Open Minecraft and press "Minecraft Realms"
To the bottom of Minecraft, click on "Buy Realm". This will take you to Minecraft's website where you can set up your subscription.
If you already had a Realm setup, you will see a listing with it. You can press "Subscribe" which will also take you to Minecraft's website so you can set up the Realms.
Once you have paid for it, head back to the Realms tab in Minecraft and you should see the listing with a green light. Press it and then click the "Play" button.
How to join a Realms Server in Java Edition
To join a Realms Server, you must have been invited.
To invite someone to your Realms, go to Configure Realms, then press the Players tab.
Click on the + and type in your friend's username to send them an invitation.
To the top of your Realms page, you should see a little icon named "New Invitations!". If you click that, you can see the Realms you have been invited to. Simply select it and press "Play".
How to create a Realms Server for Bedrock Edition
Open Minecraft, and click "Play".
On this page, you will need to be in the "Worlds" tabs.
If you are signed in to an Xbox Live account, you can start a new Realms by clicking on "Create New". Once you click that, you can either create a new world or use a premade Realms world.
If you aren't signed in, you can use the free 30-day trial option. Locate the section named "Realms" at the top and click on the listing for your Realm.
Click on "Buy Now" and follow the instructions to pay for your first month.
How to join a Realms Server in Bedrock Edition
You need to be invited to a Realms in order to join it.
You can invite a player by clicking on the pencil icon next to your Realm's name, then select "Members".
Click the "Share" tab which will bring up an invite link. Send this link to your friends. This will prompt them to sign in/sign up to their Xbox Live account, then it will add them to your Realm's whitelist.
If you are invited to your friend's Realm, click on the "Friends" tab and you should see a listing, select it to join.
Conclusion
It's time to jump into the world of Minecraft along with your friends! With so many different ways to join, you may have trouble deciding which is the best option for you. If you want to just play Vanilla Minecraft with people who live in the same house as you, the LAN option is the best. If you want to play Vanilla Minecraft with a few friends across the world, either Realms or a server is best. Having the server would be more cost-effective than realms as they are generally going to be cheaper than the Realm's starting price at $3.99 for just 2 players. Minecraft Servers also allow for customizations such as plugins and mods, and for expansion globally so your server can attract more than just your group of friends. If you host your server with Apex, you also get access to our premade gametypes, modpacks, 24/7 support, and customized game panel. All of this information may seem like quite a bit, but once you get the hang of it, it's not too bad. Playing Minecraft with friends adds a whole new experience to the game.