Minecraft Server RAM Calculator
Last modified on Aug 9, 2022 in general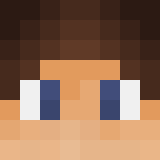 By ApexHosting
Overview
So you've decided to set up a game server, but how much does your selected game require? Whether it is choosing from a variety of Minecraft versions or one of our many other games, each configuration will require different amounts of RAM allocated to the server. RAM is required by the server to run the software and support connected players. The more RAM, the more you can achieve with your game server. The size of your world, recommended players, and number of modifications will affect how much is needed for your specific server. If you choose a plan that has too much or too little resources, you can upgrade/downgrade your plan at any time. It can be tough to know where to start, so we have compiled this information to help you make an informed decision on how much RAM to use for your server.

How Much RAM Do I Need For a Minecraft Server?
With so many ways to configure your server with mods, plugins, and modpacks, there are many different requirements for each Minecraft server. The following outline will help you get started depending on what you are looking to achieve:
2GB – A fantastic plan if you are also planning to add some base plugins or mods and increase your player base on your server.
3GB – Use this plan if you are planning to install medium-sized modpacks or plugin packs. This is suggested for up to 25 mods or plugins.
4GB – This plan includes most modpacks. For modpacks up to 35-40 mods or plugins, this is the best choice for you.
5-10GB – These plans are able to support over 40 mods or plugins. Above 6gb of ram includes all one-click install modpacks we offer. These are suggested if you are planning to start a big community. The bigger it is, the more RAM you should get.
16GB EX Series – For very large/advanced communities and extreme modpacks or plugins, this is the plan you are looking for. Make sure you know what you are doing before picking this plan. Get the extreme performance of dedicated processor cores up to 4.8 GHz with our EX Series Minecraft servers featuring 4 exclusive vCores of a Ryzen 9 5900X (US & EU) | Ryzen 7 5800X (APAC) CPU to ensure your server is operating at peak performance.
| Ram | Player Slots* | World Size* | Plugin/Mods* |
| --- | --- | --- | --- |
| 2GB | Up to 10 | Up to 8GB | Up to 10 |
| 3GB | Up to 15 | Up to 10GB | Up to 25 |
| 4GB | Up to 25 | Up to 15GB | Up to 40 |
| 5GB | Up to 30 | Up to 20GB | Up to 45 |
| 6GB | Up to 40 | Up to 30GB | Up to 50 |
| 8GB | Up to 90 | Up to 60GB | 50+ |
| 10GB | 150+ | Up to 100GB | 50+ |
| 16GB | 150+ | 150+ GB | 50+ |
*We do not restrict Player Slots, World Size, or Plugins/Mods. The chart above is only what we recommend.

How Much RAM Do I Need For a Game Server?
Similar to Minecraft, each game has a different RAM requirement depending on which you are looking to play. Some games, like Terraria, only require 1GB while others may require more. While the game may run with the minimum amount, adding more players, mods, or having a large world can change this requirement.
| Game | Minimum RAM | Recommended RAM** |
| --- | --- | --- |
| ARK: Survival Evolved | 4GB | 8GB |
| RUST | 4GB | 6GB |
| Valheim | 2GB | 4GB |
| Counter Strike: Global Offensive | 1GB | 2GB |
| Conan Exiles | 4GB | 8GB |
| Terraria | 1GB | 2GB |
| Unturned | 2GB | 4GB |
| Project Zomboid | 2GB | 4GB |
| Satisfactory | 6GB | 8GB |
| Factorio | 1GB | 4GB |
| 7 Days to Die | 2GB | 4GB |
| ARMA III | 2GB | 4GB |
| Starbound | 2GB | 3GB |
| Eco | 2GB | 4GB |
| LEAP | 2GB | 4GB |
| VRising | 4GB | 6GB |
| The Forest | 4GB | 6GB |
**Recommended RAM estimated based on potential world size, players, and mods.

How to Upgrade/Downgrade RAM
Visit your Billing Panel and log in to your account.
Here, select the Services and select the server you wish to adjust.
In the left-hand Actions menu, select Upgrade/Downgrade.

A page will open, allowing you to view the available RAM options.
Once decided, press Choose Product to proceed to the next screen.

Continue through the prompts to complete the upgrade/downgrade process.
Conclusion
Knowing which server plan to choose from is the first step when creating a game server. Whether you are creating a friends-only Valheim server, a public CS:GO server, or anything else, RAM is a necessity. If you don't have enough RAM, you may experience lag and other issues on your server. In some cases, you may find that you are experiencing issues after playing on a server for a long time, as a larger world will require more resources to run. Luckily with Apex, you can downgrade and upgrade your ram at any time to ensure you have the correct balance.