How to Install Custom Modpacks in Minecraft
Last modified on Aug 4, 2021 in General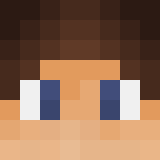 By ApexHosting
Overview
One of the best ways to enjoy Minecraft is by customizing it with mods, which is why we have many one-click install modpacks available on our game panel. However, you may want to use your own mods or a custom modpack. Creating a custom modpack can be difficult as there are many complications to it such as the mods versions, having dependencies, knowing what mods work with each other, and more. That is why here at Apex, we have created the Modpack Creation Addon. This allows you to just send us the mods and have our team of professionals create the modpack for you and install it server-side. In this guide, we will be walking you through the steps on how you can install our custom modpacks client-side.
Installing the modpack client-side
Download the pack from the dropbox link provided when the modpack creation is finished.
You will need to use the Twitch launcher for this, you can download it from here.
Open Twitch and click on the Mods tab and then click on Minecraft.
Click on "Create Custom Profile". You can set the Profile Name to anything, then select the Version your server is running and press "Create"
Once it's created, you should see it in the "My Modpacks" tab. Right-click the pack and press "Open Folder".
Once the folder is opened, extract the mods from Dropbox into the mods folder.
Go back to the Twitch page and press play on the profile to launch the game and join the server.
Common Issues
Launching profile from Twitch but no mods are appearing.
This can be caused by a few things, the first thing to check is that you have correctly extracted all of the mods into the mods folder. Make sure you are not just putting the .zip file in the mods folder, but the individual jars. Another thing to check is that you have all other launchers closed prior to clicking play.
Related Content
Change Server Version
Modpack Installation – Manual
Update Modpack