Modpack Creation Service Addon
Last modified on Mar 3, 2022 in General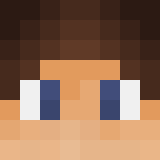 By ApexHosting
Overview
One of the best ways to enjoy Minecraft is by customizing it with mods. This is why we have many one-click install modpacks available on our game panel. However, you may want to use your own mods or a custom modpack. Creating a custom modpack can be difficult as there are many complications to it such as the mods versions, having dependencies, knowing what mods work with each other, and more. That is why here at Apex, we have created the Modpack Creation Addon. This allows you to just send us the mods and have our team of professionals create the modpack for you and install it server-side. We will be breaking down how you can get the addon and how to use it.
There are two types of modpack creation add-ons we have. The starter plan allows you to send us up to 25 mods. However, you can get the modpack creation pro which will allow you to send us up to 50 mods.
The Modpack Creation Starter plan is a one-time fee of $15.00 USD. The Modpack Creation Pro plan is a one-time fee of $25.00 USD.
Getting the addon
When you order a server, you will see the addons as an option during the checkout process. If you already own a server, the instructions on adding it are below.
Head to your billing area on the Apex website.
Click on the services box.
To the bottom left, click on "View Available Addons".
Locate the Modpack Creation Starter or the Modpack Creation Pro and click "Order Now".
Once you finish checking out, you will receive an email with instructions on how to use it.
Using the Addon
Once you order the addon, you will receive an email that breaks down how you can use it. Please note that for the modpack creation starter you can only upload 25 mods, but for the modpack creation pro you can upload up to 50 mods.
Note: Required dependency mods do not count towards the 25/50 total.
In the billing area, click on the "Tickets" tab.
Once you are on the tickets page, press "Open Ticket" to the bottom left.
You should see a list of different tickets categories, choose "Modpack Creation Addon".
Under Game Version, select the version you will want your server to run. Keep in mind that your world may need to be reset in order to add the mods.
In the list mods section, you will need to choose some mods for your server. The mods you choose needs to come from a trusted site, it is highly recommended that you use ones from CurseForge
When choosing mods from CurseForge, you must check that the mod you are linking has a version compatible with your Minecraft server. You also must check for any dependency mods, you can do this by clicking on the "Relations" tab on the mods page.
For each mod you find, copy the URL from your browser and paste it into the ticket. Once you have listed all of the mods URL, go ahead and submit the ticket.

Note: Any change request to the modpack may be submitted within 24 hours of the initial setup being complete. After 24 hours, the modpack will be considered finalized.
Conclusion
Modpacks can be quite troublesome and time-consuming to create. Luckily, with this addon, you are able to get your dream modpack created with little trouble and effort! It is important to remember that mods and plugins are not compatible with each other, so you will not be able to add any Bukkit plugins to your server. Another thing to note is that the modpack must be installed client-side, our team will take care of the server-side installation for you. Once the modpack is done, you are going to receive a response on the submitted ticket with instructions on how you can install it client-side.
Related Content
Premium Support
Installing Custom Modpacks