Understanding Premium Support
Last modified on Aug 7, 2023 in General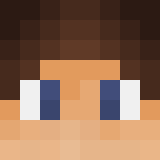 By ApexHosting
Overview
Here at Apex, we understand how difficult it can be to create and develop a Minecraft Server. That is why we have created the premium support addon. With this add-on, we are able to assist you even further when it comes to creating your server. This means we can help you upload a world, set up a server icon, fix mod/plugin errors, and much more. All of this stuff can also be done on your own, but having this addon will make customizing your server easier than ever before with the help of our team of experts.
If you would like us to install mods or plugins for you please select our Plugin Installation or Modpack Creation service. This allows you to simply send us the links to a list of mods or plugins you want and our team will install them for you.
You can get this add-on for $5 USD per month. If you have a billing cycle that isn't monthly, simply times the cycle by the rate. i.e Annual 12/m * $5 = $60 per cycle.
Premium Support
Getting the addon
When you order a server, you will see addons as an option during the checkout process. If you already own a server, the instructions for adding it are below.
Head to your billing area on the Apex website.
Click on the services box.
To the bottom left, click on "View Available Addons".
Locate Premium Support and click "Order Now", then follow the checkout instructions.
What you can use it for
Uploading Modpacks without a server version
Uploading a world (Up to 10GB)
Installing SpongeForge, Thermos, Cauldron, MCPC+, etc.
Adding server icon (you must provide the image)
Editing the server.properties or any other base server properties file (bukkit.yml, spigot.yml, etc)
Assisting with mod and plugin-related errors
YAML and JSON errors.
Geyser Configuration
Dynmap Configuration
What you can't use it for
Configuring plugins or mods
Managing the server for you
Frequent consecutive repeated requests
Custom-created mod pack installations
Plugin installations
Mod installations
Bedrock Behavior Packs (We can upload your world if the behavior pack is already applied but will not set it up locally for you).
Conclusion
If you have trouble customizing your Minecraft Server, premium support is an excellent way to get personal assistance from our team of experts. This add-on can be used for many things such as uploading a world, fixing server errors, setting up your server icon, and much more.