How To Install Minecraft Data Packs
Last modified on Oct 8, 2021 in Control Panel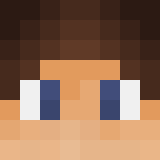 By ApexHosting
Overview
There are many great ways to further customize your Minecraft gameplay. One of the easiest ways to customize your server is with the use of datapacks. You can use datapacks to add new advancements, functions, loot tables, structures, and more. This is a great alternative to adding mods/plugins onto your server as it does not require installation client-side or for you to change your server version from Vanilla Minecraft. Keep in mind that they are only made for Java Edition and not Bedrock Edition. Datapacks can be added to your Minecraft server easily and we will walk you through each step of the process.

How to add datapacks
Finding a pack
The pack needs to come from an trusted site such as Vanilla Tweaks or Gamemode 4.

Confirm that the datapack you want to download is made for the version of Minecraft that your server is running.
Download the pack to a known directory on your computer. It generally downloads as a .zip, do not extract this.
Uploading the datapack to the server
Stop your server
Scroll down to fine the World field and take note of the name set.
Access your server files through the FTP on the left
Open the world folder (The folder name should be the same as the world field mentioned in step 2) and then enter the datapacks directory.

Make sure that you are opening the world folder that your server is set to load. You can check the name of world your server is loading in the world field on the main page of the game panel.
Drag the datapack you downloaded previously into the datapacks folder.
Once the file is fully uploaded, head back to the game panel and start the server.
Commands
The datapack command was added after 1.13, so these are not relevant for any versions under 1.13.
/datapack disable: Disables a datapack of choosing
/datapack enable: Enables a datapack of choosing
/datapack list: List all of the enabled/disabled datapacks
Common Issues
Datapack doesn't show in the server
The datapack not showing is generally from the file not being uploaded to the correct directory. Enter your world folder, than datapacks folder to ensure that the datapack is properly uploaded. Also, make sure that you did not unzip the pack. If you check both of these and still are experiencing issues, make sure that the datapack is made for the same version of Minecraft that your server is running.
Related Content
How to add plugins
How to add a resource pack
https://vanillatweaks.net/picker/datapacks/
https://gm4.co/modules/