How to Find Minecraft Mods
Last modified on Sep 2, 2022 in general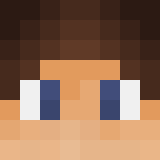 By Nathan Young
Overview
Finding Minecraft mods can be overwhelming since there are multiple ways to locate them. For example, using popular platforms or your search engine are good mod research methods, but can be challenging to get the exact mod you desire. Additionally, harmful files are online and can seriously damage your Minecraft server. Ensuring you are researching mods properly and safely is crucial to your security, so we happily created this Apex Hosting guide to walk you through the best ways to find Minecraft mods.

Method #1: CurseForge
Head over to CurseForge's database and go to the All Mods.
Once there, you'll see the sorting categories on the left-hand side of the page.
Fill out the Game Version, Sort By, and Search fields according to your desired mod.

Narrowing the mod's game version may be best, so once on a mod's page press Files at the top of the page.
If you don't see your desired version, then click View All and press All Versions to only view the one you want.
After you click on the mod, press Download to obtain the file.
Method #2: Search Engine
Sometimes mods are not on CurseForge, which require more research to find them. For example, if you needed a specific mod such as Galacticraft, you would only see it on the developer's site instead of the popular mod websites. However, please remember that dangerous files are online that could seriously harm your computer or Minecraft server. Use this method only if needed, and be sure to trust the mod's source from your research.
In your browser, navigate to the search bar and begin researching.
After that, proceed to type your desired mod, such as "Minecraft Forge 1.12.2 PvP mod" and press Enter.

According to your keyword search, you'll be redirected to the search page containing all relevant websites. You may start clicking on any of the websites that seem appropriate for the desired mod (CurseForge, mod author's site, PlanetMinecraft, etc.).
Once you select a site, locate a Download button or URL to obtain the mod file. Sometimes an advertisement will be displayed before downloading the file, which could signify a fishy website.

We strongly recommend only using websites listed in this guide to avoid the risk of viruses and malware attacking your computer or server.

Method #3: GitHub
In some cases, mod authors and developers will only upload their files to GitHub. Once you are on the mod's page, you'll see many files and other information that may be unrelated to obtaining the mod file(s). It can be challenging to navigate that technical layout, so this method will cover finding and downloading the files.
On the right side of the page, locate Releases and click that.
Next, find the Assets section near the bottom of the file's description or notes.
Once in that section, click on the JAR file of the mod to begin downloading it.


Most of the time the mod will be in the Releases area, but may differ depending on the author. Sometimes, the mod download link is found in the README.md section on the main mod's page. If that's the case, look under the files near the bottom of the page for that section to obtain the download.


Conclusion

Researching online for Minecraft mods is daunting due to the variation of methods, which might be confusing and possibly carry risks. Make sure to avoid using sketchy or suspicious websites to download files, because they could negatively impact your computer or Apex server. However, you now know safe and reliable ways to find Minecraft mods! For example, using Method #1 is the best technique to locate your desired mods. If you are unsure about what type of mods you want, review our suggested list of them here.


Useful Links

How to Add Mods
How to Connect via FTP
CurseForge's database
GitHub