How to Play Modpacks with the ATLauncher
Last modified on May 9, 2023 in Modpacks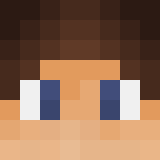 By Nathan Young
Overview
Minecraft is a highly customizable game that many players have taken advantage of by creating or using mods. These modifications can completely enhance the gameplay with brand new features, ranging from unique quests to guns. This means there are endless possibilities to try out, which can become overwhelming for new modders. Luckily, large collections of mods, known as modpacks, are available to use that makes it easier to install them. However, the default launcher doesn't have a user-friendly interface to start the process. This leads some to look for better programs to manage their modifications, with a popular choice being the ATLauncher. Using this allows you to install or import almost any pack, log into multiple accounts, and create custom profiles for your gameplay. Setting everything up can be tricky, so we've created this Apex Hosting tutorial to show you how to play with Minecraft modpacks on the ATLauncher.

Downloading ATLauncher
Installing the launcher requires you to select the correct download for your operating system (OS). Once it's ready to start up, you'll have to go through some short prompts to finish the setup. Follow the step-by-step instructions below to easily begin and complete this process.
Navigate to ATLauncher's Download page, then select an option for your OS.

Save this file somewhere easily accessible, then Open it to begin the process.
Continue to follow the prompts accordingly and set your installation directory.

Afterward, press Finish to automatically boot up the launcher.
Wait for the updates to download, then select your Language in the following prompt.

When you're finished, click Save at the bottom to finish the installation.
Adding an Account
Before attempting to use any modpacks, you'll need to add a Minecraft account to the launcher. This is typically done with your Microsoft details due to the Mojang Migration. Review the directions below to quickly complete this process to begin using ATLauncher.
Head towards the Accounts section, near the right side of the ATLauncher menu.

Proceed to enter your Username/Password or Login with Microsoft.
Continue to checkmark Remember Password, then press Add.

Make sure to confirm any prompts that appear, which will switch to your account.
Installing a Modpack
Once everything is correctly set up, you may start installing any modpack you want from the launcher. There are two methods for doing this, selecting them from an existing brand and importing them via URLs or files. Whether you've found a pack in the launcher or from a supported service, these ways are required to get them installed properly. Choose the method you want from the sections below to get started.

Adding in the Launcher
The most popular way to install modpacks in ATLauncher is directly finding them in the program. This means you search for it in their system to quickly and easily download the pack. Using this is considered the best and most effective way to install modpacks. Follow the steps below to accomplish this without any troubles.
On the right side of the launcher, enter the Packs area.
To the left, select your desired service/brand from the category list.

Begin to use the Search or other fields near the top to locate your modpack.

Once found, click New Instance to create a profile for the mods.

Proceed to enter a new Name and/or click Install to start downloading the files.

Note: It's strongly recommended to not change the Version, but it's optional.

Afterward, continue to press Ok when it's done, then navigate to the Instances tab.
From here, you can press Play to begin enjoying your newly installed modpack.
Importing Modpacks
As for the other method, players who already have a modpack in mind can import it from the pack's URL or with its downloaded zip file. This means if you found one on CurseForge or another service, then simply copying the link and importing it is all that's required. Otherwise, you'll have to manually download and/or compress the modpack files into a zip for the uploading process. Review the instructions below to see how the import method works.
Head towards the Instances area, then click Import in the top left corner.

Either paste your modpack's URL or Browse your computer for a zip/mrpack file.

Afterward, press Import to begin downloading the files.
If successful, continue to Name the profile and Install the modpack.

Once finished, return to the Instances tab to click Play on the pack.
Common Issues
Unable to Find Modpacks
If you're having a difficult time finding a modpack, then try using the additional Search fields. For instance, changing the Minecraft Version and/or sorting through filters might help you locate the pack. Otherwise, you can use databases such as CurseForge to look up the ones you want, then use the import method to download it on ATLauncher. However, it may be that your desired modpack isn't entirely compatible with the launcher.

Importing isn't Working
In cases where importing a modpack doesn't work, it's likely that you aren't using a supported URL or an incorrect zip file. For example, only links from CurseForge, Modrinth, and MultiMC are currently compatible with this method. However, already downloaded pack files can be compressed into a single zip file to upload in the ATLauncher. This is done through programs like WinRAR or 7zip, which are completely free to use. With this in mind, try again to see if that resolves the situation.

My Game Crashed
After installing a modpack and trying to play with it, crashing may happen due to several reasons. The most common one is that your launcher doesn't have enough RAM, which is solved by reviewing our guide here. Besides this, packs can encounter internal issues and require a different version to be used before installing it. This is accomplished by deleting your broken Instance, then redownloading it with a newer build in the Version To Install option. However, if you're crashing while playing a server, then try a few troubleshooting steps in our modded optimization guide to help resolve the situation.

Useful Links
How to Manually Install Modpacks
How to Change Your Minecraft Server Version
How to Update a Modpack on Minecraft Servers
Apex Hosting Modpack Server List