How To Change Your Server Version
Last modified on Feb 27, 2023 in control panel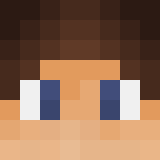 By ApexHosting
Overview
When hosting a server, chances are you may find the same configuration tedious after some time. You may decide to try a different version of Minecraft or a selection of our other games. Having the ability to change versions is great to keep both yourself and your community engaged with the server. In most cases, switching a server version can be a daunting task, as there are often plenty of configurations, files, and more that need to be added. Luckily, our server panel provides an easy dropdown menu to access our large selection with just a few clicks. Combined with the server profile function, you can quickly and efficiently switch between games at any time without any additional downloads needed. With this in mind, we have created this Apex Hosting tutorial to help you get started.

Changing the Version
Choosing a new game version can be achieved within a couple of clicks and has many options to choose from. Keep in mind that the new version will not take effect until the server has been restarted and will not delete any old files.
Navigate to your Apex server panel, then access your server.
Scroll down to the Game File section, then open the dropdown menu.

Locate the game/version you wish to play or use the search bar.
Click on your choice, then press Change Version when prompted.

Continue with the remaining prompts to adjust the world as needed and restart the server.

Note: Depending on your selection, the server may take a few minutes to fully download all of the files and start up. You can check the progress inside the server console, then join once it has fully started.

Using Server Profiles
An excellent alternative to outright changing the server's version is to make use of our server profile function. When enabled, this option allows you to swap between different profiles that can have their own games and configurations.
In addition to this, all files are kept in their own folders, meaning there will be no overlap when switching the version. This is a great option if you plan to try out something new but plan to switch back to your original server files later on. For more information on this process, visit our guide here.
Removing Old Files
In some cases, you may wish to remove any files from an old version to preserve file organization and prevent any confusion. While we recommend using the aforementioned server profile feature for this, it can also be done in your existing server directory.

Manual Removal
From the panel panel page, stop the server.
In the left-hand menu, log into the FTP File Access with your panel password.

Using the check boxes, select any files or folders you wish to remove.
Following this, click the Delete button at the top of the page, then press Submit.

Change the version or restart the server as desired to generate new files.
Automatic Removal
Alternatively, files can be removed through our automatic server file deletion tool. This allows you to choose which predefined files to remove with a few clicks.
From the main panel page, stop the server until it is marked as offline.
In the left menu, press the Reset Server Files button.
Within the prompt, select which files you want to delete.

Press Reset Server, enter the word reset, then click Reset Server again.

The selected files will then be removed, allowing you to change the server version or restart the server as needed to generate new files.

Common Issues
My server is not loading after changing versions:
There are many potential reasons this issue can occur on your server. First, check the console and see if there are any specific messages that can be found. When switching to a new game, it must be installed to the server and can take a few minutes, which is reflected in the console text. If you have switched to a premade gametype for Minecraft, there may be file conflicts and require you to install it on a fresh server profile for it to function.
The version I want is not listed:
If you want a specific modpack to be installed on your server, in most cases we are able to install a modpack with a server version for free or modpacks without a server version with our Premium Support addon. You will need to create a support ticket with a link to the pack in order to use this service. For new games, consider joining our Discord server and create a new suggestion.

Helpful Links
Modpack Server List
All Available Games
How to use Server Profiles