How To Change Your Server Version
Last modified on Jul 18, 2022 in control panel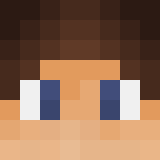 By ApexHosting
Overview
With more games and Modpacks being released all the time, there is always something new to try. Perhaps you want to try playing on a different version of Minecraft, or maybe your players are getting tired of a game and want to play something else. Being able to change to a new game is a good way to keep your community engaged and your server feeling fresh and fun. Normally, having to install an entirely new game or modpack on a server can be a daunting task. There are thousands of files to handle, configuration that needs to be completed, and plenty of debugging whenever an issue appears. Luckily, Apex Hosting makes it very easy to switch between games and Minecraft with our one-click installation menu. It is possible to change games on the fly without having to download and configure the server files yourself. Here is how to use our one-click installation option on your server's control panel.
Changing the Version
Please note that the server will not start downloading the game files until you restart it. The server will not delete any files that are already present, so your previous world and saves will not be affected.
Navigate to your server's Control Panel and login.
Scroll down to the Game File section near the bottom of the page.

Click on the Dropdown menu and find the game or modpack you want to use. You can start typing the name of the game or modpack to search for it in our library.
Click on the game you want to use and a new dialog box will appear. Choose the options to Change Version, Create New World, and Restart Server to complete the process.

The server may take a minute or two to download the files for your selected game. Once it is done the server will be ready to join.

After choosing a new game file, a few dialog boxes will pop up on your screen. These will confirm you are changing the version of the game and give you the chance to create a new world or save for the server to use.
Server Profiles
An excellent alternative to changing your server's version is to create a new server profile. Server profiles allow you to save multiple games or server configurations and switch between them whenever you like. Each profile gets its own folder on your server to keep the files separated from each other. This prevents any overlap between games and modpacks. You can find out more about server profiles from our guide here.
Removing Old Files for Minecraft Modpacks
When you change versions, the server will not delete your old files. This will allow you to switch back to your previous pack whenever you like. Unfortunately, this also means that files from previous packs can conflict with the files for the new one. Luckily, this issue can be resolved by following these steps:
Navigate to your Control Panel and Stop the server.
Click on the FTP File Access tab and login using your Control Panel password.

Select the Mods, Config, Jar, and KubeJS folders if they are present.

Delete these folders and restart the server.

Deleting these folders will remove the old mod files from your previous modpack and tell the server to download the files from your new pack again. This will prevent any old files from interfering with your new pack. Your saves and previous worlds will not be affected.
Common Issues
The modpack I want is not listed.
In most cases, we are able to install the pack for you for free or with Premium Support. All you have to do is create a support ticket with a link to the pack. Our support team will reach out once the installation is completed or if they need any more information from you.
The game I want is not listed.
We are always looking for new games to add to our library. If you have a game you would like to see added, join our Discord server and create a new suggestion. Our staff will review the suggestion and decide if the game can be added to our library.
Useful Links
Apex Control Panel
How to Login to FTP File Access
Full List of Available Games