Bedrock Edition Limitations and Features
in General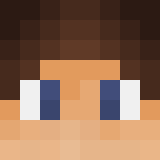 By Nathan Young
Overview
When choosing a Minecraft edition to begin enjoying, some players may have questions about it. This is true for both Java and Bedrock, with the latter being more of a concern in the community due to a few reasons. These include server performance, customization, and possible restrictions. It's important to understand Bedrock's limitations and benefits compared to the Java edition, especially if you're wanting to host a world to play with friends. Setting this up is easily done on our panel, among editing the settings to personalize your experience. However, there's lots of other aspects to try out such as 3D skins, official addons, and more. Due to these upsides and drawbacks, we've created this Apex Hosting guide to show you Bedrock edition limitations and features to help you get started on your Minecraft adventure.

Minecraft Bedrock Edition
The Bedrock edition of Minecraft is the sister version to the original, Java, as it's widely used across the world. Whether you're on consoles, tablets, or computers, this type of your beloved game is available to try. This edition was released to the public way back in 2011, but officially published in 2016 across multiple platforms. There are some differences between this and Java, with the majority being quality of life changes. However, others involve downsides such as the inability to fully control Bedrock servers or use modifications to enhance its gameplay. Essentially, there's a tradeoff between both Minecraft editions that may appeal more to some than others. The following subsections will help you create a Bedrock server, among understanding its features and limitations.

Creating a Bedrock Server
As previously mentioned above, setting up a Bedrock server is extremely simple with our system. All you'll need to do is select it from the Game File section of your main panel, then reboot to generate its files. This process will only take a few minutes to complete, so start reviewing the instructions below to begin.
Head towards your Apex server panel, then locate the Game File section down below.
Continue to click on the currently selected option, revealing its drop down menu.

Type "Bedrock" in the text box, then press on it once found.

Note: Make sure to choose the "Latest" version of Bedrock, as the other is experimental.

Proceed to click Change Version, Create New World, and Restart Now in the prompts.

Wait for everything to load, then join the server to confirm everything is working.
If you're using an Xbox or Nintendo Switch console to make this connection, then review our guide here. Otherwise, PS4 and PS5 players can check out this tutorial to join the Bedrock server. Keep in mind that computer users can simply enter the IP Address:Port or Subdomain just as they would in Java editions.
Server & Gameplay Features
While loading up your Bedrock client, there's many unique options available. These include a complete character customization menu, featured servers, marketplace for addons, among so many other kinds. If you're looking for a casual experience to play Minecraft, then you'll enjoy these Bedrock features. However, it's worth mentioning that there are more aspects to explore that won't be covered down below. This is due to the immense amount of possibilities, so we've compiled a list of the most important features to remember. When you're ready, review these subsections to learn more about the Minecraft Bedrock edition.

3D Minecraft Skins
One of the most popular features from Bedrock is the ability to completely customize your in-game character. This isn't just 2D textures, but rather 3D skins with unique models that Java lacks. Whether you're wanting to dress up as your favorite DC Comics character or make your own, there's plenty of options to try out. All of this is accessible directly from your Bedrock client, making it easy to do without downloading any third-party files. This feature even applies to blocks and other entities on servers, but requires a different method to implement.
Official Addon Support
Unlike Java, the Bedrock edition allows you to quickly purchase official addons in their marketplace. This brings a wide range of features to the game, such as new gamemodes, maps, resource packs, and countless other aspects. However, it does require real world money and/or Minecoins to obtain them. This may be slightly limiting for some, but helps out developers to continue providing you wonderful content in Minecraft. Although, there's technically another way to implement similar or the same features that doesn't use this marketplace.
Custom Behavior Packs
Whether you're wanting to purchase new behavior packs in-game or import them using custom files, Bedrock allows you to do that for more features. These are essentially addons, but can be created by anyone instead of official vendors on the platform. All players have to do is download their desired behavior pack and double-click on it for the installation, but it can be manually ported too. After doing this, it'll achieve the same goal(s) as addons in your Minecraft world. This means you and others can enjoy new items, mobs, textures, among other aspects.
Supported Platforms
As hinted throughout the sections above, players across several platforms can enjoy Minecraft Bedrock edition. These include Nintendo Switch, Xbox, Playstation 4 / 5, Windows 10 / 11, and lots of mobile devices. This means almost anyone has access to this version of the game, unlike its Java counterpart. Although, there's a way to enable crossplay between both editions, which we'll discuss later on. Besides this, having the ability to enjoy Minecraft on multiple platforms is a wonderful feature brought to you by Bedrock.
The Limitations of Bedrock
Unfortunately, there's countless downsides to Bedrock that make Java appear superior. These drawbacks affect singleplayer and multiplayer, which is important to understand as you continue playing Minecraft. Whether you're encountering performance issues or attempting to completely customize your server, there'll be some challenges. However, it's not entirely impossible to bypass or workaround them. With this in mind, review the information below to begin learning more about the limitations of Bedrock edition.

Increasing Performance
While hosting a Bedrock server, the performance itself can be iffy at times. This is due to the game's design, as there's very little optimization to implement. The majority of the time, your server's health will be perfect unless too many players, entities, or addons are present. In other words, make sure to not overload the world since performance problems will arise due to Bedrock's design. Fortunately, our support team can work with you to resolve any issues just in case.
Modifying the Gameplay
One of the best features to play around with is mods, but Bedrock is extremely limited for this functionality. As noted before, addons and behavior packs are the only ways to modify your gameplay. This isn't the same as Java since this uses a different design, which can be frustrating if you're wanting the best possible in-game experience. Luckily, you can get close to a modded Bedrock server by installing all sorts of addons. Otherwise, quality of life changes will mainly be used by players.
Restricted Multiplayer
Unlike Java, Bedrock doesn't have endless amounts of servers to enjoy. There's plenty of them to try out, but nothing compared to its counterpart. Whether you're only using featured servers, realms, private worlds, or custom types, you're only limited to Bedrock. Additionally, you'll have to download any behavior packs, addons, or other aspects before connecting if they're installed. This is done automatically, but may restrict your gameplay depending on the situation. The vast majority of users play with friends in their own world, rather than entering a public one. Luckily, this can be worked around by uploading your map to a private server.
Controlling the Server
While customizing your Minecraft Bedrock server, there'll be a limited amount of options to tweak. These will help you enable cheats, change difficulties, among other elements to the game. However, anything else like editing mob spawning or world-related aspects, Bedrock doesn't allow you to do it. This can be troublesome for players looking to increase their server's performance, plus anyone wanting to personalize their gameplay experience. Fixing this involves using a popular method to gain full control over your settings, while giving you crossplay and plugin compatibility.
Using Geyser for Bedrock
The most common method for optimizing your Bedrock server, adding new features, and overall improving its health is to use GeyserMC. This is a plugin used for cross-platform functionality, while also allowing you to utilize Java's features without its counterpart's limitations. We strongly recommend trying this out rather than sticking to a dedicated Bedrock server, as you and others will be thankful for its benefits. Almost anything is possible with Java, which mimics and goes beyond behavior packs or addons. Setting it up is extremely simple, as our panel comes with GeyserMC preinstalled for your convenience. All you'll have to do is enable the plugin in our system for you to begin playing with both Bedrock and Java users.

Conclusion
There's pros and cons to owning a Bedrock server and playing on this edition, just like with Java versions. However, some players may feel the limitations outweigh its features. This is amplified with server owners since they'll be more concerned about performance, control, and quality than character customization or other aspects in Bedrock. Getting the best of both worlds involves you using GeyserMC, which is becoming the go-to for any setup due to its benefits. However, some players may want only Bedrock since there's more convenient features than Java. Regardless, we hope you've learned about their differences and possibilities in this tutorial.

Useful Links
How to Change the Server Version
Setting Up Addons on a Bedrock Server
Minecraft Server Optimization Guide
How to Upload a World to Bedrock Servers