How to Join a Bedrock Edition Server on Xbox/Switch
Last modified on Jun 30, 2023 in General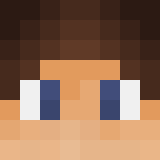 By Nathan Young
Overview – How to Join a Bedrock Edition Server
Minecraft Bedrock comes with its many benefits, with one of them being the ability to crossplay if Geyser is installed on the server. This means you can join a multiplayer Java world on multiple devices, including Xbox and Nintendo Switch. However, this process can be tedious and difficult to accomplish. It involves you changing around console settings to successfully establish a connection. Sadly, this method doesn't always work for some players due to complications. With this in mind, we've created this Apex Hosting guide to show you how to join a Bedrock server on Xbox and Nintendo Switch so you can begin playing with friends.

Getting Started – How to Join a Bedrock Edition Server
Before playing around with your console's settings, you need to understand a few important aspects of this process. Starting with the first one, you'll be editing the Domain Name System (DNS) IP addresses to help your connection. This may seem nerve-racking at first but will be simplified in this tutorial. Besides this, another critical piece of information to keep in mind is the chance of this not working. This is due to some addresses being blocked, meaning you'll need to try different ones depending on your region. If nothing seems to be working, then you'll have another method to hopefully join the Bedrock server without further problems. The table below shows the possible addresses to use for this process, which should be noted for later when following the instructions below.
| IP Address | Location | Note(s) |
| --- | --- | --- |
| 104.238.130.180 | United States | This address is known to be problematic for several players. |
| 173.82.100.84 | United States | An alternative choice for US players. |
| 207.244.229.200 | United States | Located in the Central US, best for those within this region. |
| 217.160.58.93 | Germany | No DNS service, only BedrockConnect server. |
| 134.255.231.119 | Germany | Alternative choice for Germany players. |
| 213.171.211.142 | United Kingdom | No DNS service, only BedrockConnect server. |
How to Add a Minecraft Server on Xbox – How to Join a Bedrock Edition Server
Players using Xbox to join Bedrock servers will need to follow a specific configuration on their console. Remember, you'll be changing the DNS settings of the system. This involves you editing the IP address to one of the types in the table above. Keep this in mind when following along below to play with others on Minecraft Bedrock Edition. Besides this, these changes won't interfere with other games, but you can revert the addresses if you want.
Open your Xbox settings, then click General and select the Network Settings option.

Go to Advanced Settings and choose the DNS Settings option, then press Manual.

Begin to tweak the Primary IPv4 Address to your desired one from before.

As for the Secondary IPv4 DNS, enter 8.8.8.8 or 1.1.1.1 for its field.

Save these changes so the console can perform a connection test to confirm it works.
How to Add a Minecraft Server on Nintendo Switch
Similar to the Xbox setup, you'll be editing the DNS settings of your Nintendo Switch system. This means you must choose any of the addresses from the previously noted table and use it accordingly. Keep in mind that these changes won't negatively affect other games when playing multiplayer. When you're ready, review the steps below to get started with this process.
Head towards your System Settings from the home screen on your console.
Afterward, scroll down and select Internet and click Internet Settings on the right.

Wait for searching networks to stop, then press on your currently used one.
In this new area, click Change Settings and switch DNS Settings to Manual.

Proceed to enter your desired address for the Primary DNS option.
Do the same for the Secondary DNS setting, but use 8.8.8.8 or 1.1.1.1 instead.

Note: Make sure to include zeros where applicable for this to work.

Once you're finished, click Save on the right and you're ready to go.
Third-party Apps to Add Minecraft Servers
Due to the possibility of DNS changes not working properly on your console, there's another way to join servers on Minecraft. This involves you downloading and using third-party applications on your mobile device. We highly recommend trying BedrockTogether for iOS or Android for this task, as it's the most popular one on the market. It's completely free and allows you to easily configure everything, which is also straightforward too. Once you've installed this application, follow the prompts accordingly to start playing with friends on your console. If for some reason this app won't work or isn't compatible with your device, consider researching similar types. However, make sure to be cautious as you do this process since malicious developers may try to trick you.

Joining Bedrock Servers
After doing the DNS changes or using a third-party app, the process for joining a Bedrock server is the same regardless of the console used for it. This means the following instructions are universally applicable. When you're ready, follow along below to get started.
Open your Minecraft application and click Play from the main menu.
Afterward, head towards the Servers tab and join any featured one.
Once in-game, click Connect to a Server from the new menu that appeared.

Continue to enter your desired Server Address and Port accordingly.

Toggle the Add to Server List option and press Submit to begin playing on the server.
Common Issues
Unable to Connect to World
An extremely common issue for Bedrock servers is encountering a disconnect message about the world. There are multiple ways to resolve this situation, depending on your setup. For example, crossplay servers may need to update Geyser and Floodgate to fix it. However, restarting the console/server, entering a world beforehand, or redoing the joining process are other viable options. If nothing seems to be working, then consider changing DNS records on your console. We advise doing this for the Secondary address, switching between 8.8.8.8 and 1.1.1.1 to see if that helps. Otherwise, choosing another Primary IP might be the best method for this to work without further issues.
Wow This Server is Popular
Similar to the above issue, this one can be resolved by numerous methods. This tends to happen though when too many users are making connection attempts. It's encouraged to restart the server and try again, while also possibly raising the player cap through the panel. Alternatively, wait a few minutes and join again to see if that works out for you. As for crossplay servers, you may need to have Geyser or Floodgate be reconfigured or updated to fix this situation. In most cases, this can be resolved by simply entering a singleplayer or other server world, then reconnecting accordingly.
You Aren't Invited to This Server
Another issue players may encounter is not being invited to play on the server. This happens when there's an active whitelist or allowlist, meaning you must be added beforehand to make the connection. We highly recommend having the server owner disable this feature to allow Bedrock players to join, then reactivate it and begin adding them to the list. Visit our Whitelist Guide to learn more about this process and resolve it to begin playing with friends. This helps you manage it on Bedrock and crossplay servers, meaning this issue can be quickly fixed.

Useful Links
Bedrock Server Hosting
How to Make a Crossplay Server in Minecraft
BedrockTogether for iOS
BedrockTogether for Android