How to Setup Addons on a Bedrock Server
Last modified on Sep 2, 2022 in Control Panel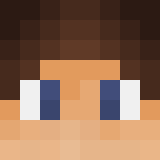 By Noah
Overview
Resource packs and other addons are part of what makes Minecraft so enjoyable, with thousands out there for you to choose from. Adding behavior packs and resource packs to your Bedrock server can give players a unique experience that will keep them involved. Thankfully, the process for installing different addons is basically the same regardless of the type. Here is a quick guide on how to install addons on your Bedrock server.
Download your world and add it to Singleplayer
If you already have a world up and running on your server, you will need to download it from your server to be able to add the resource or behavior pack you are wanting.
We have a good guide on how to download your world you can follow if you need assistance.
Once you have the world downloaded. Follow these steps to get it up and running in Singleplayer.
Open your start menu and start typing %appdata%.
Hit enter and your PC will open a new window with the appdata folder.
Go to the "local" folder. You may need to go up one page to find it.
Open "packages" and track down Microsoft.MinecraftUWP_8wekyb3d8bbwe. There are a lot of packages so you may be searching for a little while.
From there open LocalState > games > com.mojang

Add your world to the minecraftWorlds folder.
Keep this folder open so you can move your world back onto your server later
Pick out and install your addon
There are a lot of addons to choose from for Bedrock. For resource packs, you can download a pack from the in-game marketplace, or from a website like CurseForge.
In our example we are going to use the F8thful pack.
Depending on the developer of the pack, you will either get a .mcpack file or a .zip folder.
If you download a .mcpack file, just double click on it and the game will do the rest.
If you get a .zip file, right-click on it and rename it so it ends with .mcpack.
Alternatively, you can also go back to your Minecraft folder and put the .zip file into the resource_packs or behavior_packs folder depending on which you have downloaded.
Installing the pack on your world
Once you have the packs you want installed on your copy of Minecraft, adding them to your world is fairly easy.
Just follow these steps:
Open Minecraft Bedrock Edition
Click on "Play" and find the world you are wanting to edit
Click on the little pencil to the right of the world to edit it.
Scroll down in the menu on the left to either Resource Packs or Behavior Packs

Choose your pack from the "my packs" option, then click on the "activate" button.
When you are ready, start up the world to test out the packs.
Upload your world
Once you have your packs installed on your world, you can now upload it back onto the server. We have a useful guide on how to upload your Bedrock world you can use to finish this step.
Once the world is back on your server your players will be prompted to download the resource pack when they join it or will see the behavior pack up and running.
Conclusion
Adding behavior and resource packs can drastically change the experience of your players. You can easily make your server more fun and unique for everyone that joins it.
You can also change these packs just as easily as you install them the first time to keep the server fresh and interesting.
These packs can also add new gameplay options such as SCPs and Pokémon for your players to interact with. There are plenty of options to choose from that every player can enjoy.