Setup and Play a Golden Cobblestone Server in Minecraft
in Modpacks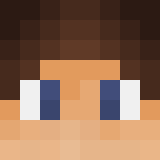 By Nathan Young
Overview
In Vanilla Minecraft, there aren't any quests or additional adventures after defeating the Ender Dragon. Some players may find this uninteresting after several gameplay sessions, leading them to search for new content. Fortunately, modding Minecraft allows you to completely overhaul its design and in-game features. These mods can be combined into modpacks, large collections of them to create a unique experience. Most of the time, packs may have similar aspects to one another, rather than being specifically special. Luckily, if you want the ultimate experience that changes how you play Minecraft, then trying out The Golden Cobblestone modpack is a good choice. This challenges players by giving quests that all share a common goal, defeating bosses to progress. This challenges players through quests and self-exploration to defeat countless bosses, all in the name of collecting the final prize. There isn't any structure to the gameplay, as it attempts to provide an adventurous feeling that you get to decide. Setting this up is straightforward and easily done in our panel, but some can still be confused. Due to this, we'll show you how to install The Golden Cobblestone on your Minecraft server and some useful information to get you started in this Apex Hosting guide.

Summary
The Golden Cobblestone modpack was developed by Kehaan and published on CurseForge around 2017. It's for Minecraft 1.7.10 and has close to 100 modifications, completely changing the game's style. Over the years, it gathered around 98,000 downloads and more on ATLauncher. The main premise for this pack is to play through various quests to slay bosses, leading players to obtain the ultimate prize, the Golden Cobblestone Block.

Client Installation
Installing the CurseForge launcher is required to begin using the modpack, so follow along below to start this process.
Navigate to the CurseForge website, then press Download for your operating system.

Save and open this file on your computer to begin the installation process.
After it finishes, run the launcher and click Browse Modpacks from the menu.

Continue to type "Golden Cobblestone" in the Search bar, then press Install.

Wait for this to be done, then click Play from My Modpacks to load it.
Server Installation
Once you've set up your client, the server can now be configured to allow for multiple players to enjoy the modpack. This process is simplified with our easy-to-use panel, as it only takes a few minutes. With this in mind, review the instructions below to begin installing The Golden Cobblestone on your Minecraft server.
Head towards your Apex server panel and locate the Game File section down below.
Proceed to click on the currently selected option to reveal its dropdown menu.

Afterward, enter "Golden Cobblestone" in the text box and press it.

In the following prompts, click Change Version and Create New World.

Continue to press the Restart Now button to begin loading it on the server.
Once everything is finished, join with the installed modpack from CurseForge.
Getting Started
Entering your world for the first time with this modpack reveals three key items in your inventory. These include World Domination, Materials & You Volume 1, and Quest Books. The first two allow you to learn more about the environment around you, as it provides valuable information regarding blocks, items, and craftable equipment. The last book contains critical details about your journey, as this stores all possible quests in the gameplay. Almost all of them are boss-related missions, with others being repetitive summoning types to help your progression. There isn't a starter quest to try out since The Golden Cobblestone modpack is designed to promote exploration and adventure. Some players may find this too challenging, so pressing either J or I on your keyboard will display additional resources for you to use during the gameplay.

Using the Quest Book
Before viewing any available missions, you'll want to create a Party in the Quest Book. This allows you and others to share similar activities and rewards, but can also be used as a team-like system. Once you've created one, click on the quest area and select The Golden Cobblestone option near the top left, then press Open to begin seeing all the different adventures to try out. Afterward, simply click on any of them to start seeing their respective tasks. The ones highlighted are what's available to you, but remember there aren't any starter quests.
First Activities
Due to there being no official first quests, you'll want to immediately collect basic resources. This involves mining wood and crafting wooden equipment, such as armor and tools. This will help you defend yourself against the harsh environment surrounding you, as there are tons of mobs at night that'll hurt you. These also serve as the basis for starting out since wood blocks are abundant in the world. However, you may get a lucky spawn and be able to pick up special minerals for advanced gear. If you're unsure about what's available to find, remember to use your books for additional information.
Hostile Mobs
Despite the day cycle in your world, there are hostile mobs around. The most common type are Crimson Knights during rituals, which spawn throughout all biomes. Others may include normal Skeletons or Zombies, but others can be Unique Creepers that'll cause a lot of damage. Additionally, some naturally generating liquids can hurt players if they fall into them. Keep this information as you explore and collect resources, especially if you aren't equipped with powerful armor.
Unique Generation
As you continue exploring the world, you'll notice interesting generations among several biomes. These can include reinforced villages with posted guards protecting the land or giant trees with valuable resources to collect. There are also many different types of blocks throughout these areas, which can serve you well along the journey. However, it all depends on where you spawn in the world since the seed greatly influences this generation.

Common Areas
In addition to the unique biomes and generation, there are also common structures or areas to find. Some of these can be mines, crater impacts, towers, graveyards, among other types. These can either be dangerous or peaceful, so be cautious as you explore them. Each one tends to spawn rapidly and sometimes multiple times in the same biome. Players can find valuable loot to propel their progression in the world, with some being better than others. Otherwise, it'll be common or special minerals to mine for crafting recipes.

Custom Loot
As for the different types of available loot, there are many items to find. These are randomly generated in chests that range in uses, as they're taken from countless modifications. For example, exploring a mineshaft may reveal copper ingots or mechanical parts to use for weapons. Other times, there can be simple resources like food, vanilla blocks, or equipable items. When first starting out, taking anything you can get your hands on is highly recommended since most of these materials can't easily be created.
Bosses
After some time, you'll likely encounter your first boss to defeat. One of these can be found in Twilight Forests, while others are spawned by players through quests or located in unique biomes around the world. Fighting a boss isn't suggested until you have enough weapons, food, and high armor ratings. These combat situations can take a long time to complete, as they tend to have lots of health. This is amplified when considering each boss has special abilities, such as lightning or firebolts. Make sure to be prepared before hunting one of them in your world.
Endgame
Upon completing every single challenge and quest, you'll finally be able to collect the ultimate prize. This is a Golden Cobblestone block, hence the modpack's name. It's the rarest and hardest materials to obtain, as you are required to combine 43 million pieces of regular cobblestone into an Octuple Compressed Cobblestone block. Once you've done this tedious process, you'll finally be awarded the prize and have completed the pack. However, there are repeating quests and other activities you can do afterward. Whether you're continuing to build an arsenal of weapons to defeat more bosses or trying to uncover the secrets of other items, The Golden Cobblestone modpack allows you to expand your journey outside of its quests.

Common Issues
The Modpack Isn't Loading
In cases where the modpack isn't working on the server, try using a new Server Profile to reinstall the files. This allows you to have a completely new and separate directory in the FTP panel for a safe installation. As for the client, delete the old profile and redownload the modpack to see if that works. Otherwise, try manually installing it to ensure everything functions properly.

Unable to Join Server
If you or other players cannot join the server after configuring it, then double-check you're using CurseForge to load The Golden Cobblestone modpack. This is required, as no one can enter it without having the correct files. Simply press Play from your My Modpacks area in the launcher to begin loading the pack in Minecraft. Otherwise, confirm you've successfully installed the modpack in the server by changing the Game File.

Useful Links
Golden Cobblestone on CurseForge
Modded Minecraft Server Optimization
Installing Modpacks on CurseForge
Becoming a Server Operator in Minecraft
How To Make a The Golden Cobblestone Server With Apex Hosting
Select your server package from our pricing page
On the 'Configure Your Server' page, complete the required fields
Under 'Server Version', select your version from the dropdown list
Complete the order and your The Golden Cobblestone server will be created instantly