How to Connect to a CS:GO Server via FTP
in CSGO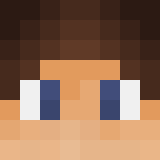 By Nathan Young
Overview
Starting up a Counter-Strike: Global Offensive server may involve editing settings, installing plugins, among other customizations. These processes can be challenging for new owners, especially since there are many game files to review. Accessing them requires using the File Transfer Protocol (FTP) system, which is built into our online panel for your convenience. However, it's also possible to use an external program to manage your files. Whether you're wanting to edit, upload, or download them, using this tool is needed. Without guidance, it'll be difficult to begin customizing your Counter-Strike server to achieve your goals. This is amplified if you're unfamiliar with important file locations. With this in mind, we'll show you how to make an FTP connection to your CS:GO server and where the critical documents are stored in this Apex Hosting tutorial.

CS:GO FTP Connection
Getting started with an FTP connection to a CS:GO server requires you to have specific information. These include the IP Address, Port, Username, and Password. Owners may find these details in their FTP area, which leads into our first method to make a connection: the online panel. This allows you to quickly and easily access the game files with only your password needed. Using it permits you to upload, download, view, and edit any document. However, there are limitations such as the file sizes you can transfer or obtain. Fortunately, using a third-party FTP program solves this problem. Although, most of these external services won't permit you to edit files. In other words, there are benefits and drawbacks to each type of FTP method. We'll be covering them both in the subsections below to get you started.

Online Panel
By far the most popular choice to make a connection is using our built-in method. This is directly accessible from the panel from the FTP File Access button. Remember, only your password is required to login and start viewing files. Once you're there, you may notice the simplified user interface that helps owners navigate through the many different directories. Although, there are some downsides to using this method, as previously mentioned above. Downloading and uploading large files isn't advised, as it'll put stress on the server. However, most of the time you'll notice no problems since the majority of CS:GO documents are small. Keeping this in mind, follow along down below to learn more about accessing and managing your game files.
Head towards your Apex server panel, then click FTP File Access near the top left.

Continue to enter your password and press the Login button

If successful, you'll see all the files to edit, download, or upload.

Important: Ensure you're using the correct Server Profile for this process.
External Program
Another way to access your game files is using a third-party FTP program, allowing you directly manage them from your computer. This gives you the ability to download and upload large documents, which may help in some situations. There are two popular services to start this process: FileZilla and Cyberduck. These are industry standard tools that many server owners use on a daily basis. Both of them are highly secured and safe to use, meaning you wouldn't have to worry about threats. However, it's challenging to edit any files while using one of these programs due to their designs. This is the main difference between this method and its counterpart. Despite this, review the steps below to begin if you're wanting to use it.
Download an external FTP program, such as FileZilla, then install it on your computer.

When it's done installing, open the application to prepare for the connection.
Navigate to the FTP File Access area from your server panel.
Copy the following information: FTP Address, Port, Username, and Password.

Return to your FTP program and proceed to enter these login details.
Continue to click Quickconnect or a similar button to make the connection.

Afterward, you'll see a list of directories and folders to view, upload, or download.
Important Files
Once you're connected to the FTP database for your CS:GO server, you'll notice there are several directories. These contain files and configurations that run gamemodes, maps, and plugins. The main area you'll want to focus on is the csgo folder, which has the above features. However, it's strongly recommended to install Sourcemod and Metamod to support more customizations. Additionally, if you're wanting to edit general settings, then using the Config Files section from the main panel is suggested. Regardless of this, the important aspect to keep in mind is the information below.

Addons Folder
Plugins are important to Counter-Strike servers, as they provide the means to add unique features that normal setups cannot provide. With this in mind, using the addons folder in the sourcemod directory is highly recommended. This only applies to owners wanting to upload plugins, but there are many other files to manage such as global configuration files. Accessing this area requires you to enter this pathway: …/addons/sourcemod/plugins in the FTP system.
CFG Folder
As for controlling specific gamemode and general settings, using the cfg directory in the main folder is needed. This provides you many files to review, with the autoexec.cfg being an important part of the overall setup. The others, such as gamemode_casual_server.cfg, control individual modes in-game. However, when editing the general options, it's encouraged to use the Config Files area. Besides this, managing all other files is perfectly fine to create an ideal CS:GO server.
Common Issues
Unable to Establish an FTP Connection
In some cases, users will be unable to establish any FTP connections to their CS:GO server. This can be caused by numerous reasons, with the most predominant one being incorrect login details. Double-check you're using the corresponding Password to sign in. However, when using an external FTP program, make sure that all credentials are valid. This includes the IP Address, Port, Username, and your password. Remember, the port values are stored in the FTP File Access area and aren't your server's one. On rare occasions, your internet connection may compromise these FTP methods. Besides this, the above solutions work for either one.

Files Won't Upload or Download
When transferring documents from either FTP method, sometimes they'll fail. This is due to poor internet speeds or large file sizes. On an external program, this shouldn't happen and is likely caused by a hiccup during the process. A highly encouraged solution is using a service such as WinRAR or 7zip to compress all files into a single document for uploading. This can also help downloading them if required, as it's a standalone file. Otherwise, ensure that your uploads are small enough to successfully get into the server. Most of the time, this wouldn't be an issue due to many CS:GO files being perfect sizes for transfers.

My File Data is Missing
After uploading files to your server, problems may occasionally arise. One of them is missing data, which is likely from uncompressed documents being transferred. Solving this is simple, as all you need to do is compress them via zipping software. Otherwise, trying both FTP methods will hopefully resolve all issues. On the other hand, you could be uploading files into the incorrect Server Profile. This feature in the panel creates separate directories to store multiple instances of game documents. Make sure to use the right one for the uploading process so everything works out for you.

Useful Links
Additional FTP Information
How to Make a CS:GO Server
Editing CS:GO Server Settings
How to Install Plugins on CS:GO Servers