Setup and Play an FTB SkyFactory Challenges Server in Minecraft
Last modified on Jun 5, 2023 in Modpacks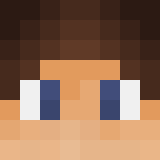 By Nathan Young
Overview
The Skyblock gamemode in Minecraft has been around for a long time, leading players on a wonderful adventure that challenges them. However, some users may desire a tougher gameplay experience to share with friends or others. This tends to involve modpacks, large collections of mods to completely change the game for everyone. One of these is called FTB SkyFactory Challenges, forcing players to start on a tree with one dirt block below. They must build and collect resources through various activities to survive. There aren't any quests or rules to follow, making this an extremely difficult challenge for most users. Setting this up on your server is easily done on our panel, as it comes preinstalled for your convenience. Although, the process to do this may not be common knowledge among owners. Due to this, we've created this Apex Hosting guide to show you how to install and use the FTB SkyFactory Challenges modpack on your Minecraft server.

Summary
The SkyFactory Challenges modpack was created by the FTB Team and released on their platform around 2017. This pack is for Minecraft Forge 1.10.2, so some newer features are left out. Over time, FTB SkyFactory Challenges collected over 200,000 downloads across several launchers, including CurseForge. The main premise of this modpack is to slowly collect resources to build and survive with minimal instructions.

Client Installation
Players must download the FTB App before using any of their packs, which is an easy process. Follow the steps below to start installing it, then downloading the SkyFactory Challenges modpack.
Navigate to the FTB App Download page, then choose your operating system.

Save this file on your computer and open it to begin the installation.
Once it's finished, run the launcher and sign into your Minecraft account.
Afterward, click the Browse icon on the left-hand side of the menu.

At the top, proceed to type "SkyFactory Challenges" and click the Download button.

In the following prompt, press Install and wait for everything to finish.

When it's done, select the Go to Instance button and click Play to load the modpack.
Server Installation
The process to install any modpack on your server is simplified with our panel, as it only takes a few minutes. Follow the instructions below to start the installation to play with others on the modpack.
Head towards your Apex server panel, then locate the Game File section.
Click the currently selected option to reveal a dropdown menu.

Proceed to type "FTB SkyFactory Challenges" in the text box, then click on it.

Press the following buttons: Change Version, Generate New World, and Restart Now.

When it's fully loaded, join the server with your installed modpack via the FTB App.
Getting Started
Upon joining the server, you'll immediately notice nothing around you besides the singular tree underneath your feet. This will be your means of collecting Wood, Saplings, and other useful resources. In addition to this, there's a lot of text to the right of your screen representing achievements. These can be toggled by pressing U on your keyboard, allowing for a smoother gameplay experience. There's also a Materials & You book, giving you the ability to learn more about possible tools and blocks to use in the future. Although, it's best to go through the list of items on the right-hand side of your inventory to learn all possible recipes. Besides this, your forward walking speed is heavily increased. Proceed with caution as you break leaves and logs around you, as you can easily fall off the edge.

Building a Platform
After collecting some Wood Planks from trees, start building a large platform around the dirt block. This will give you more space for Chests and a Crafting Table, among keeping dropped items safer for you to collect. Players can expand this platform to any length they desire, but it's strongly recommended to keep it relatively small for now since you'll want to keep wood for later. Otherwise, continue farming trees to grow the platform's size until you're satisfied.
Crafting a Wooden Crook
Once you've built a solid platform, craft a Wooden Crook by using Sticks in a crafting table. This is required to obtain additional items for you to continue advancing. This is a cheap item to make, so all players on your server should have no problem getting it. When you've obtained a wooden crook, you can start mining Leaves with it to possibly find Worms.
Collecting String
After breaking leaves with your wooden crook, worms will slowly appear in your inventory. These are used to Infest the tree, providing players with String. Simply right-click leaves while holding worms to begin this process. Wait for the entire tree to become white, then proceed to break it down with your wooden crook. Cherish all the collected string you and others get, as these items will come in handy for later materials.

Making Other Materials
The next steps along your journey will include crafting the following materials: Wooden Shears, Mesh, Sieve, Part Builder, Wooden Barrel, and a Stencil Table. All of these will give you the ability to make tools and weapons, helping you advance even more. Although, using leaves in a barrel will produce dirt for you to grow more trees. Otherwise, using it in a sieve will result in tons of Essence Seeds. These can be for stone, water, among lots of other variants. Besides this, you may also want to make a Bed with wool from string to skip the night so you can constantly have daylight.
Farming for Resources
After gathering lots of seeds, you can start placing them on Farmland to begin growing them. This is done by crafting a Wooden Hoe through the part builder and stencil table. Unfortunately, it'll take a long time for any crops to successfully grow due to the lack of water. Most players wait for rain to appear so their farmland can be healthy for the plants. Alternatively, using the /weather rain command with server operator privileges can instantly toggle rainfall in the world.

Continue to grow crops, gather resources, and build your platform into a large base with multiple levels. There are tons of possibilities and activities for players to try out, as there are lots of modifications. These add custom blocks, items, and much more to the game. Remember, using the in-game Materials & You book, plus the inventory list will help you advance even more.

Common Issues
My Modpack Isn't Loading
Sometimes, the FTB SkyFactory Challenges modpack won't load on either the launcher or server. These situations can be caused by a wide variety of reasons, with an incorrect installation being a common cause. For instance, if you use the wrong Server Profile for this process, the files may not entirely function properly. It's encouraged to use a new one for any modpack installation. Otherwise, ensure you're Restarting the server after selecting it from the Game File section in the panel. As for the launcher, simply delete the old instance and redownload the files since there could have been an internet connection issue during this process.

The World Isn't Correct
After selecting FTB SkyFactory Challenges in the Game File area from the panel, make sure to press the Create New World option in the following prompts. This is required to get the proper world loaded in the server, unless you want to have the template map from Singleplayer. This process requires you to manually upload it from your own files into the FTP panel. It's a bit more complicated than our automatic generation in the server, but will achieve your desired goal.

Useful Links
SkyFactory Challenges on FTB
How to Become a Server Operator
Playing Modpacks with the FTB App
How to Make a SkyFactory 4 Server in Minecraft
How To Make a FTB SkyFactory Challenges Server With Apex Hosting
Select your server package from our pricing page
On the 'Configure Your Server' page, complete the required fields
Under 'Server Version', select your version from the dropdown list
Complete the order and your FTB SkyFactory Challenges server will be created instantly