Start A Skyblock Server
Last modified on Feb 25, 2021 in Skyblock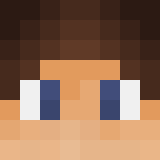 By ApexHosting
Setup Time: 5 – 10 Mins
Setup Difficulty: Easy
Players: 1+
Overview
This mode has both your old school favourite SkyBlock and a new twist called Acid Island. With some nice extra addons to add some fun. Acid Island is a twist where you play in a ocean of acid with acid rain. Many options / settings are configurable.
Here at Apex Hosting the installation of the SkyBlock game type is as easy as selecting the game type from the drop down bar on your Multicraft Control panel! Once you've selected it simply restart your server and you'll be good to go and ready to play SkyBlock
Getting Started
When you first join the server you will spawn in the lobby you can return here at anytime using /spawn. From here you can select to go to either SkyBlock or Acid Island. From there you will be taken to the spawn of each mode witch has a shop and some info on the game mode. You can setup treasure/vote creates here if you like. Each game mode has a separate inventory. To start an island you can use /is for skyblock and /ai for acid island.
/is /ai - Start a island
/is /ai reset - Reset your island
/is /ai team invite PLAYERNAME - invite your friends to play on your island.
/is /ai settings - Open the control panel for you island

The admin command for Skyblock is /bsbadmin and for Acid island its /acid
If you have any questions or need help ask one of our support staff at anytime.
Ranks
We have pre configured all the ranks for you with Member, Mod, Elite, Admin & Owner.
Member: The default rank everyone will join as with permissions to join and play.
Mod: A staff rank with basic moderation permissions (/kick, /mute, /ban)
Admin: Has All the permissions to run the server.
Owner: Has every permission
The ranks can be edited using PEX (Note that you will need to set yourself to owner at first) https://github.com/PEXPlugins/PermissionsEx/wiki/Commands.
Challenges
Skyblock & Acid island both include a challenge set that players can get to by using /ai challenges or /is challenges. The admin challenge panel can be accessed by using /acid challenges or /bsbadmin challenges. There is 5 Challenge levels with 10 challenges in each . You can add or remove challenges in the admin menu. Challenges can give any reward (Items, Money, Permissions)
Biomes
Within in both Acid island and skyblock players have the option to change the biomes of their islands. They can do this in the /is biomes menu. Biomes can be set either for the whole island or for a smaller sub space. We have included 9 biomes by default but you can add or remove any of them and even have them require a permission or cost.
Starting Islands
Players will be given an island in all 3 worlds (Overword, Nether & End) There is multiple island types to choose from. You can make your own islands too that players can choose from.
A guide can be found here for adding more custom islands
Shop
There is a shop setup in the skyblock world for players to use to help them get extra resources not found on the island. You can edit the items and prices by simply editing the sign.
Levels
As part of progression islands can level up. To see your current level use /is level or /ai level. You can extra levels by building on your island. To see the value of a block you are building with use /value while holding it.
Ore Generation
We have added in random ore generation for both game modes. As the islands level up better ores will generate. You can see the ore rates with /oresall You can edit the rates as you like.
Unique Plugin Configuration Alphabetically
SkyBlock – BSkyBlock provides a skyblock-type Minecraft game for players that supports a default set of 3 islands (overworld, nether and end), protection of islands, team and coop play and other features.
Biomes – Biomes addon for SkyBlock and AcidIsland. It allows you to change biome on Island.
Levels – Add-on for BentoBox to calculate island levels for BSkyBlock and AcidIsland.
Inventory Switcher – World inventory switcher add-on for BentoBox
BentoBox – BentoBox is an expandable Minecraft 1.13+ Spigot plugin for island-type games like SkyBlock or AcidIsland.
Common Plugin Configuration Alphabetically
Works Used
https://treebomc.com/staff-team.html#build
How To Make a Skyblock Server With Apex Hosting
Select your server package from our pricing page
On the 'Configure Your Server' page, complete the required fields
Under 'Server Version', select 'Skyblock' from the dropdown list
Complete the order and your Skyblock server will be created instantly