Start A Minecraft Skyblock Server
Last modified on Jun 22, 2022 in Gametypes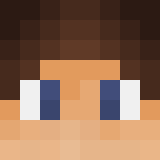 By ApexHosting
Overview
This mode is the classic fan favorite Skyblock, but with an optional twist. Acid Island is an addon that brings a new way to play and a new kind of challenge. Play in an ocean of acid with occasional acid rain. Many options and settings are configurable for your exact playstyle. In this guide, we'll show you how to play Skyblock with friends on your Apex Hosting server.
How to make a Skyblock Server
Here at Apex Hosting the installation of the SkyBlock game type is as easy as selecting the game type from the drop down bar on your Multicraft Control panel! Once you've selected it simply restart your server and you'll be good to go and ready to play SkyBlock!
How to Join a Skyblock Server
When you first join the server you will spawn in the lobby you can return here at anytime using /spawn. From here you can select to go to either SkyBlock or Acid Island. From there you will be taken to the spawn of each mode witch has a shop and some info on the game mode. You can setup treasure/vote creates here if you like. Each game mode has a separate inventory. To start an island you can use /is for skyblock and /ai for acid island.
Commands
/is or /ai – Start an island
/is or /ai reset – Reset your island
/is or /ai team invite PLAYERNAME – Invite friends to your island
/is or /ai settings – Open the control panel for your island
The admin command for Skyblock is /bsbadmin and for Acid island its /acid
Ranks
We have pre configured all the ranks for you with Member, Mod, Elite, Admin & Owner.
Member: The default rank everyone will join as with permissions to join and play.
Mod: A staff rank with basic moderation permissions (/kick, /mute, /ban)
Admin: Has All the permissions to run the server.
Owner: Has every permission
Conclusion
Skyblock is a timeless classic that's always fun to play with friends. Whether you're new or an experienced Skyblock player, there's something new with optional addons. With our easy gametypes, you can easily jump right into a new Skyblock server in no time.
How To Make a Skyblock Server With Apex Hosting
Select your server package from our pricing page
On the 'Configure Your Server' page, complete the required fields
Under 'Server Version', select your version from the dropdown list
Complete the order and your Skyblock server will be created instantly