Setup and Play a Seablock: Rustic Waters Server in Minecraft
in Modpacks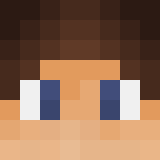 By Nathan Young
Overview
Enjoying the oceans of a Vanilla Minecraft server can be packed full of entertainment, especially with shipwrecks or monuments to find scattered around the sea. Unfortunately, this type of gameplay may become too predictable for some players. This is solved by using modifications to change Minecraft's gameplay, which is mainly done through modpacks. One of these is called Seablock: Rustic Waters, a collection of unique mods that forces you into an oceanic survival adventure. Complete quests and receive rewards to constantly progress through the game, leading you on a wild journey. Whether you're unlocking new territories or building a complex machine, there are many activities to enjoy. This is extremely fun with friends, but setting it up on a server can be too difficult for some users. Due to this, we'll show you how to install and play a Seablock: Rust Waters server in this Apex Hosting tutorial.

Summary
The Seablock: Rustic Waters modpack was developed by BoolymanMC and published on CurseForge around 2019. Over the years, it has collected 380,000+ downloads and lots of positive reviews. This pack is for Minecraft 1.12.2, allowing a wide range of modifications to completely overhaul the gameplay. The main premise is a unique underwater adventure with quests and challenges to overcome.

Client Installation
Before getting started, you'll want to download the CurseForge launcher to install the modpack. Review the steps below to learn more about this process.
Navigate to CurseForge, then click the Download button for your operating system.

Save and open this file on your computer to start the installation.
Once it's finished, run the launcher and select Browse Modpacks from the menu.

Proceed to enter "Seablock: Rustic Waters" in the Search bar, then click Install.

Wait for everything to download, then press Play from My Modpacks to load it.
Server Installation
Our system allows you to easily choose this modpack from a list directly in the server panel. The following instructions describe how to do this process successfully.
Head towards your Apex server panel, then locate the Game File section down below.
Click on the currently selected option to reveal a dropdown menu.

Proceed to enter "Seablock: Rustic Waters" in the text box, then click it.

Continue to press Change Version and Create New World in the following prompts.
Afterward, click the Restart Now button to load the modpack on the server.

When everything is finished, join with your installed profile via CurseForge.
Getting Started
Upon joining the server, you'll notice a starting hub with a tree nearby. This serves as a food and wood source, which is required to progress. There's also a cute penguin waddling around, but isn't needed for any quests. It's strongly recommended to break fully grown Apples and Leaves to satisfy your hunger, while gathering Saplings. After this, collect Wood Logs to transform them into Wood Planks. This process is similar to standard Minecraft, but will soon become more complicated.

Quest Book
While in your inventory, open the Quests Book to reveal a unique menu. This allows you to form a Party so others can progress with you. Doing this is highly encouraged, unless you prefer everyone goes at their own pace. Otherwise, you can change the menu's Theme to get the right colors. For example, using a darkened one may be best for some since it's not as bright. As hinted in the book's name, the Quests section allows you to view all tasks from every chapter.
The first chapter is called Introduction (Key), which has lots of activities to complete. Any highlighted ones can be clicked on to reveal more information, with red being unfinished. If one or multiple of them are blue, then that quest is ready for completion. Simply press the Claim button when viewing the task to receive its rewards. Alternatively, on the left-hand side you can click Claim All to instantly collect them all. Additionally, it's encouraged to press on required Task Items to view their recipes so you can progress.
Completing Quests
The best way to easily get through this modpack is focusing on the left-hand side of the Introduction quests. This provides you with necessary materials and items to continue advancing in your adventure. At some point, you'll craft or be awarded a Tailor's Workshop, Trader's Workshop, Spider Web Sapling, Bed, Furnace, among other useful blocks. Remember, you'll need to view their recipes in the Quests Book by clicking on the required Task Item. Besides this, your main goal is to obtain the final Key at the end of the chapter.
Exploring the Ocean
As you continue along the journey, oceanic exploration becomes necessary for many aspects. Make sure to watch your oxygen and focus on getting into air pockets to survive. There are many ships and other unique structures scattered on the ocean's floor. These provide players with lootable chests filled with special and useful items or materials. However, you'll want to collect Coral to complete the Key quest since this is a critical part of the modpack. Remember, this is only achieved by working your way through the other tasks first. As you continue exploring the ocean, make sure to be aware of your surroundings since there are dangerous creatures lurking in the waters.

First Expansion
After advancing through the quests, you'll be able to work on your first expansion in the base. This requires the Key from the final mission, which is completed through collecting specific Coral items. Once obtained, you can right-click any of the Lock blocks while holding the key. This will automatically generate a brand new large room for you to use. This comes in handy when you begin the other chapters of this modpack. Otherwise, it can be used for storage or additional farms to continue satisfying your hunger.
Next Chapters
Once you've finished the Introduction chapter, you're ready to begin other ones. The second to try out is Parts Production, allowing players to obtain tools and materials needed for machines. This will greatly help you craft other items to use in the depths of the ocean. After completing more chapters, you can start unlocking and using energy-based blocks. There's plenty of features to play around with, as these quests build upon each other to slowly become more technologically advanced.
Gil Trades
Some quests will provide players with Gil items, used for the in-game trading area. This is accessed by scrolling down the chapters until you see Gil Trades. Select this option to reveal many different blocks, tools, and items to purchase. These can either be expensive or cheap, depending on the rarity or materials needed to craft it. Make sure to save all your currency, as this can certainly help you advance quickly in the modpack.
Common Issues
My Modpack Isn't Working
In some cases, the server or client will encounter modpack loading issues. These can be caused by a wide variety of reasons, with some being more common than others. If this happens on the server, then make sure to have generated a new world when selecting Seablock: Rustic Waters in the Game File area. Additionally, you may want to double-check the Server Profile used for this installation, as this could be problematic depending on your stored files on it. Otherwise, manually installing it is another option that should work without problems. As for the client-sided issues, try deleting the existing modpack and redownloading it through the CurseForge launcher. Sometimes, errors can arise during this process that'll render it unplayable. Alternatively, the situation could be related to insufficient allocated RAM to the client. Increasing it will likely help your computer download and run the modpack.
Unable to Join Server
In other situations, players might be unable to join the server despite it being functional. This happens when either the user doesn't have the modpack installed or an incorrect version of it is being used for the connection. For reference, our panel will always use the latest instance of Seablock: Rustic Waters, so make sure all incoming players have it installed properly on CurseForge. Otherwise, the server could be offline and needs to be started through the panel. Alternatively, confirming the IP Address:Port or Subdomain used to join is another option to try.

Useful Links
Seablock: Rustic Waters on CurseForge
How to Optimize a Modded Minecraft Server
Install Modpacks on the CurseForge Launcher
Becoming a Server Operator in Minecraft
How To Make a Seablock: Rustic Waters Server With Apex Hosting
Select your server package from our pricing page
On the 'Configure Your Server' page, complete the required fields
Under 'Server Version', select your version from the dropdown list
Complete the order and your Seablock: Rustic Waters server will be created instantly