Setup and Play a Glacial Awakening Server in Minecraft
in Modpacks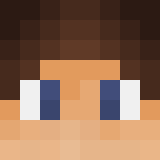 By Nathan Young
| | | | |
| --- | --- | --- | --- |
| | Glacial Awakening | glacial-awakening-1.2.2 | Checkout |
Overview
Vanilla Minecraft has many challenges for players to conquer, but gets repetitive over time. This may lead some to search for solutions, such as mods to change and implement new features. Most of the time, a combination of them helps create a completely unique gameplay experience. Fortunately, a developer created a modpack called Glacial Awakening that offers you difficult challenges. This is a large collection of mods that adds quests, new items, abilities, and so much more. Players using this pack will find themselves stuck underground in ice with limited resources. The only way to advance is completing quests to obtain helpful materials and explore the frozen underworld. Setting this up on your computer and server is straightforward, but can confuse inexperienced users. Due to this, we've created this Apex Hosting guide to show you how to install the Glacial Awakening modpack and play it on your Minecraft server.

Summary
The Glacial Awakening modpack was developed by Dark_Arcana and released around 2019 for Minecraft 1.12.2. Over the years, it collected over 200,000 downloads on CurseForge with countless positive reviews. This pack is a fascinating questing experience that keeps you underground in ice. There are limited resources available to find and use in this new world, forcing you to manage your items carefully.

Client Installation
The instructions below show you how to install CurseForge and the modpack on this launcher.
Navigate to CurseForge, then click Download for your operating system.

Save this file and open it on your computer to start the installation.
After it finishes, run the launcher and select Browse Modpacks in the menu.

Proceed to enter "Glacial Awakening" in the Search field, then click Install.

Once everything is downloaded, press Play from your My Modpacks section to load it.
Server Installation
Setting up your server with this modpack is easily done with our panel, as there are no uploads required and only takes a few minutes. Follow the steps below to start this installation.
Head towards your Apex server panel and locate the Game File area down below.
Once found, click on the currently selected option to reveal its dropdown menu.

Continue to type "Glacial Awakening" in the text box, then press it to begin installing.

In the following prompts, click Change Version and Create New World.

Afterward, select Restart Now in the final prompt to start loading the server modpack.
When everything is finished, join with your Glacial Awakening profile via CurseForge.
Getting Started
Upon entering your world with Glacial Awakening installed, it'll be pitch black due to the spawn's location. Remember, you're underground and trapped in ice with no light sources nearby. Luckily, you have a few torches to use for navigating around the darkness. Place these down, then take a look at your inventory. You have two main items that'll be handy in the future: Pyrotechnic Esoterica and Quest Book. The first is a survival guide that provides you with detailed information about the world, useful materials, and tips to stay alive. However, the second one is the most important, as it allows you to begin creating a team and viewing quests.

Using the Quest Book
Before completing any quests, you'll need to create a team. This allows you and other players to share adventures, plus any rewards from completing missions. Simply hold the Quest Book in your hand, then right-click to open a GUI menu. Select the "Create a New Team" option and continue to enter your desired name for it. Afterward, press "Accept" to establish your new team. Any players that join the server will see your group in the same menu, allowing them to either join or create another one.

Viewing Quests
Once you've created a team, right-click the Quest Book again to reveal another menu. This area contains all possible quests to complete, with accompanying information for each one. All available missions are highlighted, while the locked ones are grayed out. Regardless of this, you can click any of them to begin viewing tasks and rewards. There are lots of possible missions to do, especially in other chapters. If you or other players lose this book, then clicking its icon in the top right corner of your inventory screen is required to use it again.
The First Quest
After familiarizing yourself with the quests, you'll want to start the first one to advance. This requires you to break the Cave Roots (vines) in your surroundings. These will drop a single piece of Cave Root, required to create multiple ones in the crafting menu. Doing this will complete the first quest for you to obtain Apples, from the reward. The items you've collected are required for progressing to the next mission, so keep them stored in your inventory.
Locating Water
Continuing onward in your quests will lead you towards water sources, which are located in underground pockets. These can be close or far away from your starting position, so you'll need to break ice blocks to find them. Once found, place down Cave Roots (vines) in the water to transform them into Plant Fibers. Otherwise, throw the single pieces you've collected to do the same task. Either way, do this until you get 8x Plant Fibers to complete the quest. Keep these in your inventory for later use, such as crafting Torches and other items in future missions.
Gathering Resources
At this point, begin viewing other quests to advance your progression. For example, the "Punch for Granite Rocks" one requires you to shift + left-click repeatedly on Permafrost blocks to obtain new materials. These items are needed to create your first tools, which is another quest to do in your world. Crafting recipes for them is accessible in your Quest Book, done by clicking on it from the tasks section. Besides this, explore the underground areas to find special rooms for other materials, but mainly focus on your missions. As you progress through them, each reward will be better than the last.

Unique Items
Later on in your gameplay, there will be unique tools and items to obtain. These are mainly rewards, but can all be crafted through other materials. We'll briefly review popular types to get in chapter one quests down below to give you a better understanding of them.

Crude Pickaxe
One of the cheapest tools to make is a Crude Pickaxe, as it's crafted by Plant Fibers, Sticks, and Granite Rocks. This only has a 32 durability since it's not the strongest kind to use. However, it's the first leap forward to obtain better tools since you can mine stone or other materials with it. Mining Permafrost blocks is heavily suggested, as they're essential for most crafting recipes.
Mini Freezer
Freezing some of your materials might be required, so obtaining a Mini Freezer is needed. This is a quest task, but has a simple crafting recipe since it's made from Snow blocks. Find two of them in higher levels of your underground area, then create the freezer. This is a requirement for a quest and is used later on to preserve items.
Cobblestone Chest
After you've obtained some Cobblestone blocks, you'll want to make a chest with them. This is where you can store any type of item in a protected storage unit. It's also required to complete a quest near the end of chapter one. This Cobblestone Chest is an essential part of your progression, as there will be many materials to keep for the future.
The Surface
After playing with the Glacial Awakening modpack for sometime, you'll advance to higher chapters. These introduce you to tons of new items, materials, and tools to use. Most of these are completed underground, but you can freely mine your way towards the surface to locate unique structures. These can contain some loot, depending on the type you found. Otherwise, make them into a new base of operations for your future quests. Be cautious though, there are dangerous creatures lurking on the surface. Additionally, make sure to have resources on hand since everything is snowy and cold.

Common Issues
Modpack Won't Load
In cases where Glacial Awakening isn't loading, it's likely due to an incorrect installation. This applies to both the server and on your CurseForge launcher. Solving this for either one requires a full reinstallation of the modpack. If you're experiencing this situation on the server, then it's encouraged to delete old files via the FTP panel and Restart with Glacial Awakening selected in the Game File section. Otherwise, using a new Server Profile for the modpack is also viable. If you're having problems with it on the launcher, then delete your currently installed version and redownload the files. Doing any of this will hopefully resolve the issue, unless an internal structural error is occurring with the pack.

World Isn't Generating
Make sure to select the Create New World option in the following prompt after enabling Glacial Awakening in your server panel. This is after the Change Version button, which can be easily missed if you're too fast. Doing this is required to generate the correct world for your gameplay. However, uploading the world from your singleplayer files can also solve the situation.

Useful Links
Glacial Awakening on CurseForge
How to Install Modpacks on Minecraft Servers
Installing Modpacks on CurseForge
Becoming a Server Operator in Minecraft
How To Make a Glacial Awakening Server With Apex Hosting
Select your server package from our pricing page
On the 'Configure Your Server' page, complete the required fields
Under 'Server Version', select your version from the dropdown list
Complete the order and your Glacial Awakening server will be created instantly