Setup and Play a Cave Factory Server in Minecraft
in Modpacks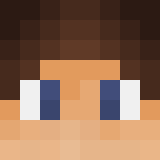 By Nathan Young
Overview
Players in Vanilla Minecraft may tinker around with Redstone Engineering, leading to some unique and helpful machines. These can greatly range from automatic mob grinders to excavators, but are limited by the game's design. Some players may want more options to try out, leading them to use mods. These modifications can be combined into modpacks, large collections of them to completely change Minecraft's gameplay experience. One of these is Cave Factory, allowing players to build large factories and machines to help them continue expanding underground. There are tons of custom items, materials, and minerals to use along the way. Work your way through quests to obtain valuable resources to continue advancing your automated empire. This is a wonderful experience with friends and other players, as there are many tasks to finish. Setting this up is straightforward and easily done on our panel, but newcomers to the hosting scene may get confused. Due to this, we've created this Apex Hosting tutorial to show you how to install and get started with the Cave Factory modpack on your Minecraft server.

Summary
The Cave Factory modpack was developed by Tismas and published on CurseForge around 2021 for Minecraft Forge 1.16.5, making this a relatively new pack. However, over the short period of time, it gathered over 388,000 downloads. Cave Factory's main purpose is to challenge players to build factories with limited resources, complete quests, and advance through the adventure to the endgame.

Client Installation
Before getting started, you'll need to install the CurseForge launcher to download Cave Factory. Follow along below to begin this process to start enjoying the modpack.
Navigate to CurseForge's website, then click Download for your operating system.

Save and open this file on your computer so the installation begins.
Once completed, open the launcher and select Browse Modpacks from the menu.

Proceed to type "Cave Factory" in the Search bar, then click Install upon finding it.

Wait for everything to finish, then press Play from My Modpacks to load Cave Factory.
Server Installation
Our panel has Cave Factory preinstalled for your convenience, making the server installation process really quick to do. Simply select it and generate a new world to immediately start enjoying the modpack. The following steps show you how to set up a Cave Factory server.
Head towards your Apex server panel, then locate the Game File section below.
Continue to click on the currently selected option, revealing a dropdown menu.

Afterward, simply type "Cave Factory" in the text box and press it once found.

In the following prompts, click Change Version, Create New World, and Restart Now.

When everything is loaded, join the server with your installed modpack via CurseForge.
Getting Started
Upon entering your newly created server, you'll be entrapped in a large cave with no apparent resources nearby. The only interesting aspect to this area is a mob spawner, which shouldn't be activated until you're ready to deal with the undead monsters. However, players will spawn with a Quest Book to begin seeing what tasks should be completed. This will be required to progress, which gives you the ability to completely customize your cave with machines, chests, furnaces, and many other blocks. The following subsections will get you started on your new adventure, but as you advance further along it'll become more difficult.

Using the Quest Book
There are two ways to access the Quest Menu, either opening the in-game Book or selecting the option from your Inventory in the top left corner. Once you're viewing them, start by pressing the far left check mark. This is the introductory quest, providing you with some useful information. Completing it requires you to click the reward to the right-hand side of the Task section. This concept applies to all quests, but you're able to click the necessary items to see their recipes or additional details to help you complete it.
Beginning the Journey
The first task you'll want to do is obtain Pebbles to craft Cobblestone, which is achieved by shift + right-clicking any Stone Block. After you've done this for four times at minimum, open your inventory and place all pebble items into the crafting area. Once this is completed, drop the cobblestone block on the ground and wait thirty seconds. This will transform the item into an Oak Log, giving you access to Wood Planks. When you've done all of this, there should be three finished quests in your menu. Make sure to keep the rewards, as they'll help you create other materials to continue progressing in the world.

Crafting Useful Items
Now that you've completed some quests, there will be a few of them available to work on. However, only focus on the "Time to Get Some Tools" one to begin crafting a Pickaxe. This process requires you to make the following materials: Part Builder, Tinker Station, Patterns, and a Crafting Station. Remember, you can view all of these recipes and additional information by clicking the Task items in the Quest Menu. Most players create multiple sets of tools, but pickaxes are the best ones for now since you'll need to begin expanding the cave.
Expanding the Cave
Before making more space in your cave, it may be worthwhile to upgrade your pickaxe with the awarded diamond from previous quests. This will provide you with more durability to excavate the surrounding area in preparation for building factories. Once you begin mining stone, you'll notice that random minerals are dropping. This can provide you with a wide range of useful resources, such as Diamonds, Uranium, Copper, Iron, Coal, Emeralds, and many other kinds. Using wood and other materials combined with these can result in better tools, equipment, and building blocks.
Smelting Ores
Once you've collected lots of mineral ores, make sure to build a Furnace to smelt them all down. The recipe for this isn't like Vanilla Minecraft, as it requires a Barrel and Coal. Make sure to view the task item for additional information, while reading the Quest Description to learn more about it. It's encouraged to build multiple furnaces, as you'll have countless ores to smelt after expanding your cave.

Building Factories
Later on during your gameplay, you'll be able to create your first machine. This can range, depending on what your intentions are for the world. For instance, some players may want to create an Automated Excavator to constantly obtain minerals. In combination with this, building an Automatic Smelter will greatly increase your efficiency at gathering resources. At this point, the journey is completely up to you. Whether you focus on factory quests or completely different ones, the choice is yours.
Common Issues
Cave Factory Won't Load
Sometimes the modpack will not load on the server for several reasons, with an incorrect installation being a common occurrence. For example, you may have the wrong Server Profile selected for Cave Factory. Each profile creates a separate directory in the FTP panel for your files, so doing this installation on an existing one could cause some problems. Although, ensure you're successfully Restarting the server after selecting Cave Factory in the Game File area. As for client-related issues, simply delete the old instance of the modpack and redownload it. In some cases, CurseForge may encounter problems while installing it on your computer.

My World Isn't a Cave
Remember, you must generate a new world after enabling Cave Factory on your server panel. This option appears after the Change Version prompt, so it might be easy to miss for some users. Alternatively, you can load a Singleplayer world to obtain its files and upload it on your server. However, the automatic method is heavily suggested since it's the easiest way for most owners.

Useful Links
Cave Factory on CurseForge
How to Install CurseForge Modpacks
How to Become a Server Operator
Using Server Profiles
How To Make a Cave Factory Server With Apex Hosting
Select your server package from our pricing page
On the 'Configure Your Server' page, complete the required fields
Under 'Server Version', select your version from the dropdown list
Complete the order and your Cave Factory server will be created instantly