How to Connect to a Conan Exiles Server via FTP
in Conan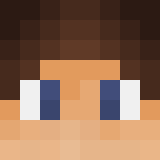 By Nathan Young
Overview
Most server owners for Conan Exiles want to customize their gameplay experience with mods or workshop maps, but this can be a difficult challenge. This is due to managing and tweaking the files, which may confuse inexperienced users. The process is carried out by using the File Transfer Protocol (FTP) system, allowing owners to login and begin uploading, downloading, or editing documents. Our panel has this built into it, giving you the easiest way to manage your server. Alternatively, there are third-party programs to access the files for better upload and download speed. Regardless of the method you choose, the exact steps to accomplish an FTP connection aren't known to every owner. This is amplified once connected, as there are tons of directories and files to review. Fortunately, we've created this Apex Hosting guide to show you how to access Conan Exiles server files through the FTP system and where important files are located.

Conan Exiles FTP Connection
As previously mentioned, there are multiple methods to make an FTP connection on your Conan Exiles server. The first is using our online panel that only requires your Password to login, while the second is an external program that needs additional information, such as the host's Address, Port, and other details to sign in. Each of these ways has benefits to them, from quick access to faster file upload speed. Some server owners may prefer one or the other, but still accomplish the same task. Both of the methods are completely safe to use and secured, as they're industry standard tools. However, using incorrect login credentials or mistakenly editing wrong files can result in problems. Due to these possible challenges, review the subsections below to learn more about each FTP connection to get started.

Online Panel
This method is the most popular and easiest one to use, as it's integrated in our panel. The only piece of information required is your password, which reveals all server files after signing in. However, you'll be unable to download or upload large documents due to limitations. Additionally, some file types won't allow you to use the editor to tweak them. These are the only downsides to using this method, but most of the time everything works out. Only in specific situations you'll be forced to use an external program. Besides this, review the following steps to learn how to quickly access your Conan Exiles server files.
Head towards your Apex server panel, then press FTP File Access near the top left.

Once there, Login by using your password to begin viewing the game files.

Afterward, you can download, upload, or edit the documents by using the panel.

Important: Ensure to use the correct Server Profile for this process.
External Program
If the above method isn't suitable for your goals, then using a third-party service like FileZilla or Cyberduck is suggested. These applications allow you to use your FTP login credentials to securely access the server files. This way of connecting permits larger downloads and uploads, but is dependent on your internet speed. Additionally, sometimes you'll be unable to edit files due to no user interface for that ability. This method's main objective is to transfer documents, which is extremely useful for certain configurations. Follow the instructions below to learn how to use an external FTP program to manage your server files.
Download an external FTP program, such as FileZilla, then install it on your computer.

Once the installation is complete, open the application.
Navigate to the FTP File Access from the server panel.
Copy the FTP Address, Port, Username, and your Password.

Return to the external service, then enter the corresponding login credentials.
Proceed to click Quickconnect or a similar button to make the connection.

Upon doing so, you'll see a list of folders and files to view, upload, or download.
Important Files
When you've connected to the FTP database of your Conan Exiles server, you'll notice there are tons of files. Most of these documents can be dismissed, as the most important ones are stored in the ConanSandbox directory. Whether you're wanting to delete game progress or tweak settings, this area is where you'll do it. However, you may use the Config Files section from the main server panel to quickly edit those options. As for the rest of your configuration, review the details below to understand where essential files are located.

Mods Folder
This directory is where you can upload mod files and enable them to become active in-game. Many owners use this area to personalize their server, including adding custom maps. Accessing this involves you navigating to this pathway in the FTP: …/ConanSandbox/Mods. There's only one file inside of the folder by default, used to enable any uploaded modifications. Server owners can upload any amount of mods in this area, but only become active if configured properly.
Saved Folder
Whether you're wanting to delete game progress, customize settings, or restore from a backup, using this directory is required. It can be accessed by navigating to the following pathway: …/ConanSandbox/Saved. There are tons of game saves, with game.db being the currently active one. The others are simply backups of the main file to use for a restoration, if needed. Additionally, there's a folder in this directory that contains server settings. Accessing this requires you to enter this location: …/Saved/Config/WindowsServer.
Common Issues
Unable to Make an FTP Connection
In some cases, you and server owners alike cannot access the FTP database. This can be for a variety of reasons, with using incorrect information being the most common cause. For instance, using an invalid name or password results in a failed connection. Make sure you're entering the FTP Username, Address and Port correctly if you're using an external program. Otherwise, double-check your Password is being used properly, which is the same as your panel account. Additionally, remember that the host's port values are stored in the FTP File Access area and not in the main panel. On rare occasions, your internet or computer connection can prevent FTP access due to firewalls or poor speed.

Files Aren't Uploading or Downloading
Failed file transfers is another common occurrence, as their sizes can cause problems. For example, using the online method to upload large documents in the FTP system will either take too much time or simply stop. The same issue applies to downloading these kinds of files due to the limitations from the web-based panel, which isn't the case for a third-party program. It's highly recommended to use an external service to do this process, but it may be easier to compress the files into a single zipped document. This is achieved by using WinRAR or 7zip applications and is an industry standard tool for many servers.

My Data is Missing
Similarly to issues with uploading or downloading files, missing data results from large amounts of information being transferred to the FTP database. This happens when there's a hiccup during the process, due to the limitations from the online method. Occasionally, it'll even happen on a third-party program too. Fortunately, using zipping programs like WinRAR to compress them into one document can prevent these problems. However, the cause for missing data can also be using an incorrect Server Profile, as each one uses a separate directory for game files. If you suspect this being the case and cannot find anything, then contact our Support for additional assistance.

Useful Links
Additional FTP Information
How to Add Mods to a Conan Exiles Server
Conan Exiles Server Settings
Installing a Custom Map to Conan Exiles