FTB Trident Server
Last modified on Jun 8, 2022 in modpacks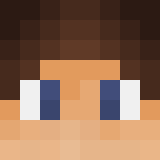 By ApexHosting
Number of mods: approximately 64 mods
This modpack is fit for small to medium server population: WAR!!!
Overview
Feed the beast Trident was created by the FTB Team and is mainly focused on warfare.
This modpack will be the most fun if you play on it with friends or against friends. Either way you'll probably focus on warfare as this modpack contains mods like Flans Mod which adds a lot of guns, cars, planes and helicopters to the game to get you fighting against your friends with and endless list of possibilities.
But its not only war, well maybe a little bit because you can create massive war creating factories that will create thousands of planes, cars, weapons and ammo for you while you are getting your daily dose of minecraft violence.
As previously stated this mod pack isn't only focused on war and you have mods like Tinkers Construct that will give the ability you smelt steel and other gems to create the best sword you'll ever use or even the best pickaxe, shovel maybe even the best hoe you'll ever get. While all of this is getting powered by reactors from Big Reactors which is another excellent mod that enables some technical feats.
All of your rooms will be decorated by the blocks from Chisel 2, nice big hangars where you will store your planes and helicopters, maybe even underground secret panic rooms might you get bombed by your opponent who will lose of course.
How to Install FTB Trident
Downloading FTB Trident
The easiest way to download this would be to start with the FTB launcher.
Head to the official FTB Launcher Download page.

Scroll down to the bottom of the page, and click an installer appropriate for your device.
Install and login to the FTB launcher.
Find the Blightfall profile in the browse tab, and click download
Click play once downloaded.
Server-Side Install
In order to install this modpack to the server you will need to make sure your server is running a specific jar for the modpack. You can find our guide to changing your server version here.
Head to your main panel of your server, and scroll down to jar selection.
By typing, search for "FTB Trident" and click on the FTB Trident jar.
Create a new world and restart your server.
Connect to your server and have fun!
Conclusion
FTB Trident is a modpack that like many, plays better with friends. And whether you are a server noob or a pro, Apex is here to make this server adventure easier than ever. Modpacks like this one are not only easy to install, and play. This one is pretty easy to play too! FTB Trident is a modpack with a defined theme, and the adventures it takes you on, are the real deal.
Similar Mods

How to Play FTB Modpacks
How to Play Modpacks with the ATLauncher
How To Make a FTB Trident Server With Apex Hosting
Select your server package from our pricing page
On the 'Configure Your Server' page, complete the required fields
Under 'Server Version', select your version from the dropdown list
Complete the order and your FTB Trident server will be created instantly