Flan's Mod
Last modified on Sep 2, 2022 in Mods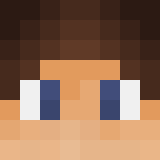 By Dalton Whalen
Overview
Transport and weapons are a staple part of a vanilla Minecraft server, whether you use horses to explore vast distances or defend yourself with swords against creatures lurking in the dark. Many players feel that these options are too lackluster, however, and seek to further build upon these concepts using various Forge mods. While many do achieve the desired goals, none are quite as expansive as Flan's Mod. Jeeps, planes, helicopters, tanks, and much more are available for both transport and defense, even offering additional turrets and weapons that can be used by other players. Additionally, plenty of guns, explosives, mines, and tools are also available through this mod, allowing you to completely customize your arsenal and play the game in your own way. With Apex Hosting, installing mods is as simple as using our panel uploader, so we have created this tutorial to ease you through the setup steps.

Summary
Flan's Mod is owned by FlansGames and maintained by ChrisMLane on CurseForge. With over 800,000 downloads, the mod is primarily available in the 1.12.2 update. Feauturing planes, tanks, and various weaponry, Flan's Mod can be used in a variety of ways to build upon gameplay.

How to Download Flan's Mod
Visit the Flan's Mod CurseForge page.
Press the Files button near the top of the page.

Scroll down to the Recent Files section to see the available downloads.
Locate the version you desire, then press the download button to the right.

Save the file in a save location, as it will be needed shortly.
Official Content Packs
By default, Flan's mod is more of a base mod, requiring content packs to run. These are downloaded in the same way and can be found at the here:
Server Installation
Navigate to the Apex Server panel, then stop the server.
Scroll down to the Game File section, then open the dropdown.

Here, search for and select the matching Forge version for the mod.
Follow the prompts until you restart the server.

In the left-hand menu, enter the FTP File Access.
Locate or create the mods folder, then enter it.

Press Upload in the top-left, then drag + drop your mod .jar into the right.
Once at 100%, return to the main panel and restart the server.
Client Installation
Visit the Forge download page.
Install the matching Forge version as seen in our guide here.
Afterwards, open the Minecraft launcher on your system.
Proceed to the Installations tab at the top, then highlight your Forge profile.
Press the folder button until a file browser opens.

Here, locate or create the mods folder, then enter it.
Add the mod file here, then return to the Minecraft launcher.

You are now ready to start up the game to load the Flan's mod files and be able to play on a server!

Gameplay Features
New Weapons
One of the most notable features of this mod are the large collection of guns that can be found and created. From Desert Eagles to an entire flamethrower, each gun is completely animated and has its own ammo that is used. If guns aren't your style, melee weapons such as machetes, baseball bats, and sledgehammers are at your disposal.

Land Vehicles
Planning on traveling around? What better way than within the numerous land vehicles that can be used. Tanks, trucks, motorcycles, and more can be used to travel the overworld quickly or to wage war on other players. As long as you have the fuel, you can store your items and travel far.

Air Vehicles
When a land vehicle won't suffice, aerial support will get the job done. Whether you cruise along in a wooden biplane, travel in a helicopter, or dash across the world in a jet, many options are available for use. Many of these air vehicles also have weapon support, allowing the use of weaponry like missiles to attack other hostiles.
Text

Mechas
Last but certainly not least, the mechas provide a modular experience across several use-cases in the world. By default, the mechas provide another form of transportation through the world, but once you add upgrades this all changes. Add jetpacks, armor, guns, speed boosts, and ore excavation tools to your mech, preparing it for any situation you may encounter.

Conclusion
After that, you now know how to install and get started with the Flan's Mod and its content packs. If the default mod and content packs are still not preferred, player-created packs can also be used and installed server-side. With so many items and options, you can use the mod in a variety of ways across a Minecraft server. Role-playing, zombie survival, and many other game modes can be created using the parts from this mod. If changing the playstyle doesn't suit you, the mod can also be used in normal survival, allowing you to obtain stronger weapons and vehicles to improve your gameplay experience. With this knowledge, you can gear up, jump in a vehicle, and explore the world of Flan's Mod.

Helpful Links
Installing Forge Client-Side
Flan's Mod CurseForge Page
Flan's Mod Website