FTB Unleashed Server
Last modified on Jul 26, 2022 in modpacks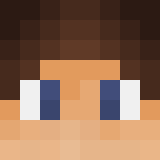 By ApexHosting
Overview:
FTB Unleashed. A modpack that hangs amongst titans of fellow FTB modpacks. You may be asking, what separates Unleashed from the other packs? Well, aside from the already awesome large mods such as Thaumcraft 3, Biomes O' Plenty, and IndustrialCraft 2, you'll also be treated to a number of simpler mods that make gameplay smoother than ever. Say goodbye to boring old Vanilla and say hello to FTB Ultimate's successor- FTB Unleashed.
Overwolf Installation:
First head to the official download page. Next, click the Download for Windows (or MacOS if that is your OS) box.
The Overwolfinstaller.exe will begin the download (as you'll see in the bottom left corner) and if you see something that says "file can harm your computer", don't worry. Just click "Keep" and the download will complete.
From here, open your downloads folder and run the .exe file.
Run through the installation steps as recommended. Once it's finished the installation you're ready for the next step.
FTB Installation:
We'll also need the FTB app which is now an extension of the Overwolf app. So open up your browser and type in "feed the beast" and it will be the first option that appears.
Once you're on their site, locate the download file for your respective operating system. Click on that and the download will begin in the bottom left. If it says, "the file could harm your computer", don't worry, just click on keep.
Once the download is complete, open up your downloads folder and run the .exe file for FTB.
When it's finally completed, the app will startup!
Installing Unleashed:
In the FTB app, go to the left side and locate the "Browse" tab and select it.
Click the search bar at the top and type in "FTB Unleashed". It won't appear in the FTB tab, but rather the Curseforge tab.
Select it, and then hit the install button.
Once it's installed, you'll be able to find it in the "My Modpacks" tab on the left side. Select the play option and let the games begin!
Panel Installation:
Open up your Apex Panel and stop your server.
Scroll down until you see the "JAR File" field. Select it and type "FTB Unleashed" into the search bar. Select the option that appears.
Once selected, select "change version", then "create a new world", and finally "restart now".
Once your server has restarted fully, you'll be good to go!
Modpack Spotlight:
Thermal Expansion:
This is a mod created by Team CoFH and it's all about the craftier side of Minecraft. It allows the player to create numerous energy sources, better gear, and more! Each unique machine can also be upgraded to a fourth tier! It will take some time to learn about though, so make sure you do some extra research before trying to tackle this mod.
Mystcraft:
This awesome mod is based on the Myst game series. This specializes in dimensions along with the typical vanilla experience. Explore multiple new areas in an already exciting world to really be in awe of this modpack!
Portal Gun:
If you're into awesome ways to do parkour or just finding new and fun ways to travel, you are going to love the portal gun mod. Based off of the popular game, this mod does just about what you think it would. Once you manage to get your hands on one of these bad boys, you can expect to have one heck of a time!
Conclusion:
As you saw, those were just a few of the awesome mods you can find in this incredible pack! This is a modpack that can be great for a solo world, or even a world for you and your friends! Not only do you get to experience all the classic nostalgia that you feel playing vanilla minecraft, but you get a new challenge with new recipes, mobs, and ores. So what are you waiting on? Get started on your FTB Unleashed world today!
Related Links:
About Apex FTB Server Hosting
How to play modpacks with FTB
How To Make a FTB Unleashed Server With Apex Hosting
Select your server package from our pricing page
On the 'Configure Your Server' page, complete the required fields
Under 'Server Version', select your version from the dropdown list
Complete the order and your FTB Unleashed server will be created instantly