How to Play Modpacks with Technic
Last modified on Feb 25, 2021 in Modpacks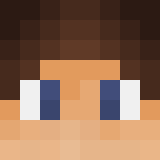 By ApexHosting
Overview
Modpacks are a great way to alter the base game of Minecraft in order to have fun and unique experiences outside of traditional Minecraft gameplay. There is no better way to play modded Minecraft than with the amazing modpacks you can find with Technic. The Technic launcher can be used to install some of the most popular modpacks around. Whether you are wanting to play Attack of the B Team, Pixelmon Reforged, or Tekkit Classic the Technic launcher has you covered. The Technic launcher handles all the heavy lifting, allowing you to play and install modpacks easier than ever. This awesome launcher can be installed and configured very easily and we will be walking you through each step on how to.
How to play modpacks with Technic
Java Installation
It is important to first check that you are running the latest version of Java on your PC as Minecraft cannot run without it. We recommend verifying the installation on the Java website here. This will not work in Chrome or Edge so be sure to use Internet Explorer or Firefox, Safari if on MAC, to be able to use this tool. If you are needing to install or update your Java version you can do so from here. Once Java is installed/updated be sure to reboot your computer.
Technic Launcher Modpack Installation
Head to the Technic Website and download the launcher for your specific Operating System. We recommend placing this downloaded launcher on your desktop or in a place where you will know where it is at.
Run the launcher you downloaded to be greeted by the Technic Platform login screen. Here you will want to login to your official Minecraft account.
Once logged in you will see a few different options. You will want to select the Modpacks tab at the top of the launcher. You will see a few recommended modpacks in the left-hand menu. You can also search at the top for the name of the modpack you are wanting to play.
Once you have found the modpack you want to play, click it in the left-hand menu to have its main page show up on the right.
Once you click on the modpack, in the bottom right-hand side there will be a button labeled "install". Go ahead and click that and wait for the progress bar to finish.

Once the installation is complete the install button will be replaced with a play button. After clicking play, the game will start loading and you will be ready to play your newly installed modpack!

Common Issues

Not Enough Ram

Sometimes when clicking the play button on a modpack it will tell you that you do not have enough ram allocated to launch the modpack. You will just want to allocate more ram to the launcher in this case. We have a guide on how to allocate more ram to specific launchers here.

Failed to Download Minecraft Resource

You may be unable to play a modpack due to the Failed to Download error. This is caused by anti-virus or your firewall blocking the download. You will want to allow this app to pass through the firewall/anti-virus software in order to fix this error.

Related Content

How to Update a Modpack
Modpack Installation – Manual
Create Server Side Modpacks