Tekkit Server
Last modified on Feb 25, 2021 in modpacks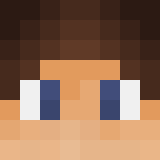 By ApexHosting
Number of mods: approximately 62 mods
This modpack is fit for small to large server population.
Tekkit was created by the Technic pack team and is the follow up from tekkit classic mod packs from Technic.
This modpack is a server playable version of the Tekkit pack it self. A Tekkit Server is a technical focused modpack and not so heavy on the magic, if any at all, the main purpose for this modpack is to create massive factories and as much as you can and as much as you can automate of course with mods like buildcraft, Minefactory reloaded, qCraft, Big Reactors, Galacticraft, and Computercraft. Tekkit servers are easy to automate and is a very fun mod pack where you could just sit and watch your factory do its job and create stacks and stacks of diamonds for you to play with.
How To Make a Tekkit Server With Apex Hosting
Select your server package from our pricing page
On the 'Configure Your Server' page, complete the required fields
Under 'Server Version', select 'Tekkit' from the dropdown list
Complete the order and your Tekkit server will be created instantly