Start a Paintball Server
Last modified on Feb 25, 2021 in gametypes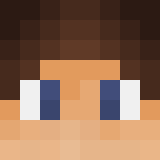 By ApexHosting
Setup Time: 5 Mins
Setup Difficulty: Easy
Players: 1+
Overview
PaintBall is a fun Splatoon like game mode where players are placed into 2 teams and given their weapons to battle it out to get the highest score in the time.
Here at Apex Hosting the installation of the PaintBall game type is as easy as selecting the game type from the drop down bar on your Multicraft Control panel! Once you've selected it simply restart your server and you'll be good to go and ready to play Paintball!
Getting Started
Once you join an arena, you teleport to the lobby spawn and wait for the game to start. You have multiple wool blocks at the bottom with different colors, along with a 'leave' bed. Scroll over the wool blocks to see what type of weapon is associated with the block. Right click the block to choose that weapon. Right click the bed to leave at any time.
One Hit, One Kill.
During the game, you're randomly placed on red or blue and transported to a random spawn point of your respective team and placed in full armor with the color of your team. Right click to shoot your "paintball gun" at the enemy team. Once they're hit they're teleported back to their spawn and you get a kill.
The Weapons
Sniper: Shoots straight, not drop.
Rocket Launcher: On impact, multiple snowballs fire out for area damage.
Shotgun: – 3 snowballs fire out in random directions.
Minigun: – High fire rate with little accuracy.
Admin: Fire Rate of minigun with accuracy of sniper. Lightning strikes when a player is in the arena. Player holding the gun does not have to be part of the arena.
Maps
Arena 1

Arena 2

Arena 3

Ranks
There are 4 Ranks setup on the server. Admin/Owner, Mod, & Member
Member – By default everyone will join as the member rank. This will allow them to play the games but not edit them or have any extra perms.
Mod – Has the ability to ban, kick & mute players. Mods can not edit maps.
Admin/Owner – Has every permission.
The ranks can be edited using PEX .
Unique Plugins
Common Plugins
HolographicDisplays – HolographicDisplays Provides the holograms around the server.
WorldGuard – WorldGuard controls the protection of the spawn area.
World Edit – A Useful building tool.
EssentialsX – Essentials gives us the basic necessities for running the server.
PermissionsEx -: PermissionsEX (PEX) Handles all the Permissions of each plugin. We have 4 ranks in the game Admin/Owner,Mod, & Member.
Vault – Vault provides the ability for each plugin to interact with each other.
How To Make a Paintball Server With Apex Hosting
Select your server package from our pricing page
On the 'Configure Your Server' page, complete the required fields
Under 'Server Version', select 'Paintball' from the dropdown list
Complete the order and your Paintball server will be created instantly