How to Get Unique Armor in Minecraft
in General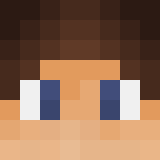 By Nathan Young
Overview
While building an arsenal in Minecraft, players have a wide variety of armor sets to try out. These range from iron to netherite, which all have basic appearances in-game due to its design. This may lead some players to desire for armor customization, leading to a distinctive appeal. Fortunately, doing this is possible in Minecraft servers and singleplayer worlds. Whether you want to use mods or vanilla features, there's always an opportunity to get unique armor. However, the process for this customization isn't commonly known in the game's community. Jumping into this blind isn't ideal, so we've created this Apex Hosting guide to show you multiple methods for enhancing your armor in Minecraft.

Customizing Minecraft Armor
As previously mentioned above, players in servers or singleplayer worlds have the ability to get unique armor. Minecraft 1.20 implemented a new function for the smithing table, directly impacting how you appear in-game. This is considered a universal way to upgrade your helmets, chestplates, leggings, and boots. Whether you're on Java or Bedrock, this method is viable to try out. However, if you want more customization than anything else, then consider using armor mods. These addons allow you to have tons of new items to wear, which may serve multiple purposes. It all boils down to what modifications you used for this process, which can be overwhelming at first since there's many of them. With everything in mind, review the subsections below to understand more about getting unique armor in Minecraft.

Trimming Templates
Minecraft Armor Mods
We highly encourage you to give these a shot if you're interested. Besides this, players can instead use modpacks rather than standalone mods for Forge and Fabric. There are countless of them, typically including lots of new features other than more armor customization. For instance, DawnCraft and Better Minecraft provides players with lots of wearable items that sometimes have unique effects. This can be a wonderful experience with friends and family, especially with the other features to enjoy. Remember, these modpacks aren't only for customizing armor in Minecraft.

Armor Behavior Packs
Conclusion
Getting unique armor in Minecraft is relatively easy, especially in the 1.20 update with trimming templates. Whether you use these items or install mods for enhanced helmets, chestplates, leggings, and boots, there are plenty of options. Armor customization isn't only for the Java Edition, as Bedrock versions have their own set of opportunities. These are behavior packs and addons, allowing singleplayer or multiplayer worlds to have new items for players to wear. Regardless of your Minecraft edition, we hoped this tutorial provided you with more information about getting unique armor.

Useful Links
Minecraft Armor Trimmings
How to Enable Cheats in Minecraft
Installing Mods to a Minecraft Server
How to Setup Addons in Bedrock