Minecraft Quickstart
Last modified on Feb 1, 2022 in gametypes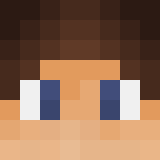 By Noah
Overview
The new Minecraft update brings so many different pieces of content to explore in the game. This includes new mobs, new ores, and even new biomes! With so many new additions to the game you may want to start a new survival world. Starting a new survival world can be exciting, but for some the initial grind of gathering resources and setting up a base can be a bit daunting. Luckily here at Apex Hosting, we have an amazing Quickstart server that you can use to skip that initial base setup. In this guide we will go over how to setup this version on your server as well as discuss some of the awesome features that are included!
How to Set Up the Quickstart Gametype
The Quickstart gamemode will be selectable just like any other version on the panel. In just a few clicks the world will be set up and ready to go!
To get started head over to your Apex panel and login.
In the JAR File section select the dropdown and search the term "quickstart."
Select the Vanilla+ Quickstart version.
Select Change Version and then Use Included World.
Restart the server to let it load!
After this you will be able to join the server and start in the premade base to give you a head start.
Included Features
We have set this base up to give you the best headstart on the new update. There is quite a lot to explore at your new base, but here are just a few of the quality of life features included in this premade world.
Functional Base
When you first spawn in you may notice the large house next to you. This base was created with functionality in mind. This base includes many useful rooms all in somewhat compact spaces!
Enchanting Room
Armory
Kitchen
Bedroom
Strip Mine
One very important feature is the pre-started strip mine. This mine will take you all the way down to Y level 11 which is perfect for finding all types of ores, especially diamonds! https://imgur.com/mxGGyHo
Farms
Managing hunger in Minecraft can be tricky at the start without the proper animal and crop farms. You will not have to worry about this in our Vanilla Quickstart world. There is plenty of wheat, beetroots, and carrots to go around. Just be sure to replant them!

We have also included a few animal pens. This includes cows, chickens, pigs, and even some horses!
Nether Portal
Arguably the most important included feature would be the premade nether portal. This will allow you to go straight to the nether to explore all of the new content added to the game. You can trade with the piglins, find all the new nether biomes, or look for the new bastion remnants to plunder! https://imgur.com/7sU1Vxc
Conclusion
With so many new things to explore in recent versions of Minecraft we hope this quickstart world helps you skip past all the possible boring starting points of the game to get you straight into the action. No more setting up farms or gathering initial resources. You can decide to either play it slow or jump right into the nether to explore; the choice is yours!
Similar Minigames
How To Make a Vanilla Quickstart Server With Apex Hosting
Select your server package from our pricing page
On the 'Configure Your Server' page, complete the required fields
Under 'Server Version', select your version from the dropdown list
Complete the order and your Vanilla Quickstart server will be created instantly