Start A Kit PvP Server
Last modified on Apr 13, 2021 in gametypes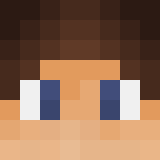 By ApexHosting
Setup Time: 10 – 15 Mins
Setup Difficulty: Intermediate
Players: 2+
Overview
Kit PVP is a server variation that specializes mainly in PVP (Player vs Player). The players must choose from a pre-set category of kits, each with their own unique items. They use these kits to fight against each other, often earning points and reputation.
Here at Apex Hosting the installation of the Kit PvP game type is as easy as selecting the game type from the drop-down bar on your Multicraft Control panel! Once you've selected it simply restart your server and you'll be good to go and ready to play.
Getting Started
The main hub has 3 big portals that will take you to the 3 arenas we have presetup. You can easily add as many arenas as you like.
Commands
/kp - View information about Kit PvP
/kp help - Help information
/kp reload - Reload config
/kp spawn - Teleport to spawn
/kp create [kitname] - Create a kit
/kp delete [kitname] - Delete a kit
/kp kits - List all kits
/kp kit [kitname] - Choose a kit
/kp clear - Clear current kit
/kp menu - Kits menu
/spawn - Alternate to /kp spawn
/kits - Alternate to /kp kits
/kit [kitname] - Alternate to /kp kit [kitname]
/stats - Alternate to /kp stats

Ranks
We have kept it simple with the ranks only having Admin, Mod, and Fighter. This is to keep it clean and simple and not give out any unfair bonuses to players.
Fighter – This is default rank given to all players
Mod – This is a staff rank with basic moderation perms like ban, kick, mute ect. Mods can not edit the gamemode.
Admin – This rank has all the perms and abilities in the game.
The ranks can be edited using PEX .
Kits
Fighter
Archer
Solider
Tank
Bomber
Kangaroo
Warper
Witch
Ninja
Thunderbolt
Vampire
Kits are fully customizable you can add in your own and even have them behind a permission, we Have added in 11 premade kits and one example kit on how to make more.
Unique Plugins
Custom Jumppads – Custom JumpPads is a super-smart JumpPads plugin featuring independent JumpPads. Each JumpPad is assigned its own power level, angle value, and pressure plate type (or slime block) in-game, which means there is almost no setup at all! Drag & Drop the plugin and start creating all the JumpPads you need!
Kit PvP – KitPvP has awesome features like Custom Kits, Custom Abilities, Kit Previewing, Kill Streaks, and much more, with no dependencies!
OldCombatMechanics – Sets PvP back to the old ore 1.9 update style
TitleManager – adds floating messages, a header/footer for your player list and a scoreboard sidebar.
Void Spawn – This plugin will teleport players to spawn when they enter the void. This is useful on hub servers that have an open void that players jump into.
Common Plugins
Advanced Portals – A new portal plugin designed to have a wide range of features which are easy to use. The plugin adds a bunch of commands to create and edit portals and destinations. This plugin not only enables normal teleportation but also cross-server teleportation for networks using bungee.
How To Make a KitPVP Server With Apex Hosting
Select your server package from our pricing page
On the 'Configure Your Server' page, complete the required fields
Under 'Server Version', select 'KitPVP' from the dropdown list
Complete the order and your KitPVP server will be created instantly