How to Update Minecraft Bedrock Server
in General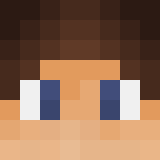 By Nathan Young
Overview
As you load up Minecraft Bedrock Edition to play on your dedicated server, it may reject your connection. There can be many reasons for this, with one of them being version incompatibility. This means that the server doesn't have the latest build installed, resulting in this situation. Fortunately, our hosting platform provides a quick and easy solution. This process involves clicking one button, which should update the Bedrock server. However, there's another method to manually accomplish this goal just in case. We'll break down both of them in this Apex Hosting tutorial to help update your Minecraft Bedrock server to begin playing with friends again.

Updating Bedrock Servers
The process for updating your Minecraft Bedrock server will only take three simple steps, taking up a few minutes. Essentially, all you need to do is restart from the panel so the latest game version gets installed. This shouldn't take long at all, meaning you can begin playing again in no time. Our system will always have the newest version of MInecraft Bedrock for your convenience, so keep the following steps in mind. It'll come in handy when future updates are released. With this in mind, review the information below to get started.
Head towards your Apex server panel and locate the Restart button.
Proceed to click it and wait for everything to successfully load.

Afterward, join the server to confirm it's been updated.
Manual Method
In the event that the above method doesn't work to update your Bedrock server, consider doing it manually. This process involves entering the FTP panel and deleting the main file determining the game version. Afterward, simply rebooting the server and joining is all that's left. We advise you to only try this out if nothing else works, but feel free to contact our 24/7 Support Team for more assistance. Besides this, follow along below when you're ready to start.
Navigate to the FTP File Access area and login with your credentials.

Once logged in, check mark the bedrock_server option upon locating it.

Continue to click the Delete button at the top and confirm the changes.

Afterward, return to the main panel and Restart the server to update it.
Conclusion
Our hosting platform allows you to quickly and conveniently update your Minecraft Bedrock server without any hassle. Whether you simply reboot or manually delete the file, these processes don't take much time. Once everything is updated, you and your friends can begin playing together in Minecraft once again. It's important to keep all the above methods in mind when future releases are introduced, as the server doesn't automatically install the new version. We hope this tutorial helped you update the Bedrock server to the newest build.

Updating Server FAQ
Why did my Minecraft Bedrock server not update?
If the new version just released, then our system might take a few moments to update properly. This means you must wait and try again to get everything installed correctly. Otherwise, consider using the manual method if nothing works.
Is it possible to automatically update my server?
Yes! Using our built-in scheduled tasks to create an automatic restart module will update the server. This should be implemented by default, but it's worth taking a peek to get this properly configured.
What to do when players can't join the updated server?
Have the impacted players update their client, meaning to install the latest version of Minecraft on their device. This applies to PCs and consoles, as sometimes users will remain on older instances of the game.

Useful Links
How to Join a Minecraft Server on PC
Using the FTP Panel
How to Use Scheduled Tasks
Setting Up Minecraft Bedrock Addons on a Server