How to Play Conan Exiles with Friends
in Conan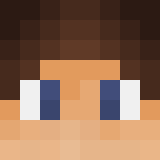 By Nathan Young
Overview
Starting a new Conan Exiles game introduces you to an amazing adventure, taking days to fully complete. Along this journey, some players may want their friends to join them. Whether you want to become an overpowered faction with others or simply show off your progress, it's possible to do that. However, the process for this can be complicated. This is amplified if you're a newcomer to hosting your own server, but you have a few options to try it out. These include an automatic and manual method, plus another one directly from the game. Each of these have their benefits and downsides, which gives you more opportunity to get started. With this in mind, we've created this Apex Hosting tutorial to show you how to play with friends on Conan Exiles.

Multiple Methods
As hinted above, you have some methods to allow friends in your Conan Exiles adventure. The first is using our dedicated hardware to set up a server, allowing for the most control over your experience. The second one is the game's official software to accomplish the same goal, but is complicated and has its limitations. This somewhat applies to the last one, as it involves using the in-game co-op setting that can be unreliable at times. We'll break down all of these methods to help you begin playing with friends in Conan Exiles. However, keep in mind that some of them involve either file configuration or other preparations.

Dedicated Servers
Starting off with the best method, using dedicated hardware to host a Conan Exiles server allows you to have complete control over almost everything. For example, you can add mods or tweak settings to personalize your in-game experience. This also protects you from any malicious attacks online, meaning you have DDoS protection. Setting this up involves you purchasing a server from us, if you don't already have one. Afterward, you may follow the instructions below to install Conan Exiles with just a few clicks. There's no prior knowledge needed to accomplish this feat, making it easier for anyone to create their own server.
Head towards your Apex server panel and locate the Game File area.
Once found, click the currently selected option and type "Conan Exiles" in the text box.

When you see it appear, press it to begin the installation process.
In the following prompts, click Change Version, Create New World, and Restart Now.

After everything has been loaded, join the server to see if everything is working properly.
Self-hosted Servers
Rather than using our services, players may choose to manually set up a server. This is done by downloading the official tool from Steam, called "Conan Exiles Dedicated Server". We strongly recommend following their tutorial here, as it involves lots of steps. For example, you need to configure some files with specific settings, then ensure the server's ports are functional. This can be tedious, as firewalls on your computer or network can prevent this from working. If you happen to do everything correctly and begin playing with friends, you may notice some limitations. These include no security, protection, or the ability to entirely control the settings and modifications. Additionally, you must be actively online and running this official application for anyone to join. This may hinder your friends' gameplay experience, especially if they plan on enjoying Conan Exiles if you're offline.

In-game Multiplayer
The last method to play with friends is using the co-op mode in your singleplayer world. This is likely the quickest way to do it, but has more limitations than anything else. This is due to Conan Exiles's design, as you cannot have server features in a solo game. Although, you can try to tweak some in-game options or add compatible mods to personalize your experience. Besides this, there's very little you can do to add extra content in your world. With this in mind, follow along below to learn how to set up co-op on Conan Exiles.
Launch Conan Exiles and click Singleplayer/Co-op in the main menu.

Afterward, press the Activate Co-op button to enable this feature for your game.

Proceed to load into your world and invite your friends to play together.
Server Comparison
When comparing all these methods, a few notable differences are made. The primary one are limitations, such as the inability to setup server settings on your co-op singleplayer world. There are others, which we've compiled down below for your convenience.
| Dedicated Server | Self-hosted Server | In-game Multiplayer |
| --- | --- | --- |
| Automatic setup to begin playing Conan Exiles with friends, only taking a few minutes. | Requires a manual setup to start playing with friends on Conan Exiles, taking a longer time to complete. | Almost instantaneous co-op mode for your singleplayer Conan Exiles world, but can be unreliable. |
| The ability to completely control the server, ranging from friendly fire damage multipliers to a remote console. | The chance to manually add specific settings to the server, such as toggling global PvP or regional restrictions. | Only able to control in-game options with administrative permissions, acting as cheats rather than customizing the "server". |
| Easily upload mods and save files from the server's FTP panel, built with convenience in mind. | Longer process to install mods, but faster time for saving files due to them being stored locally. | Quicker to install mods and save files, but may be a challenging process due to an unfriendly user interface. |
| Executing server commands are quickly done by using the console from the panel. | Must use in-game or your external console on the computer to use commands. | Only allows for admin panel and in-game commands, as there's no server console. |
Conclusion
Many players of Conan Exiles rather want a dedicated server with all its benefits, rather than setting up everything themselves. This saves them time and effort, but costs money. Due to this, some users may try creating a server through the other methods. These can be complicated or unsatisfying after doing it. Remember, there are limitations and benefits to each of them. Whether you want an automatic or manual setup, you have options. We hope this guide helped you learn more about playing with friends in Conan Exiles. Once you've made your server, consider reviewing our other tutorials to see what other possibilities are available to control or enhance the gameplay.