How to Join a Conan Exiles Server
Last modified on Sep 2, 2022 in conan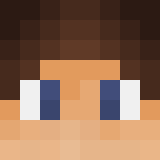 By Dalton Whalen
Overview
Conan Exiles is a game primarily focused around online multiplayer, with most of the gameplay allowing you to build up your strength to dominate your enemies. While the game does have singleplayer, the game is meant to be experienced online with other players. This is where private servers come in, allowing players to host and control their own Conan Exile server. Whether the server is open for all other players or made for a select few, joining a Conan Exile server is very easy with Apex Hosting. Today, we will show you a few ways to join your Conan Exiles server and begin surviving with other players!

Obtaining the IP
Navigate to your Apex Server panel, then log in.
From this page, scroll down to the IP Address:Port section.

Copy the IP and port from the right-hand side, we'll need this shortly.

Now you can proceed to joining the game using the IP!

Connecting Through Steam
Ensure the Conan Exiles application is closed on your computer.
From the Apex Panel page, locate the IP Address:Port section.
Beneath the address, locate and press the Connect with Steam button.

If a browser pop-up appears, choose to open Steam.
(Optional) If prompted, enter the server password into the Steam window, then connect.
Conan Exiles will now start, automatically connecting to your server
Join In-Game
It is also possible to join directly using the in-game server browser:
Launch Conan Exiles, then press Play Online.
Once loaded, locate and use the Direct Connect button on the lower screen.
When prompted, enter your server address in the top text field

If applicable, enter the server password in the second text field
When you are ready, press the "Ok" button to initiate a connection to the server.
Common Issues:
Failed to join requested game error:
Oftentimes, this error will appear if you try to join from the Connect with Steam button in the panel while the game is running. In order to bypass this error, ensure the game is fully closed before attempting to connect with Steam. Once the panel button is pressed, the game will automatically reboot and connect to your desired server.
Connection timed out! Could not find server error:
This is a generic error that can appear while trying to connect to a server. The most common cause is that the server is not online, so ensure the Conan Exiles has been started on the server panel, then allocate a few minutes for it to fully start. If this issue still occurs, especially while using the Direct Connect option, make sure that the IP and Port that is entered matches the one found on the server panel. Once this has been attempted, try to connect once again.