How to Join a Conan Exiles Server
Last modified on Nov 22, 2021 in conan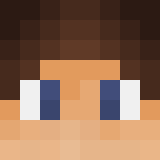 By Dalton Whalen
Overview
Conan Exiles is a game primarily focused around online multiplayer, with most of the gameplay allowing you to build up your strength to dominate your enemies. While the game does have singleplayer, the game is meant to be experienced online with other players. This is where private servers come in, allowing players to host and control their own Conan Exile server. Whether the server is open for all other players or made for a select few, joining a Conan Exile server is very easy with Apex Hosting. Today, we will show you a few ways to join your Conan Exiles server and begin surviving with other players!

Obtaining the IP
Navigate to your Apex Server panel, then log in.
From this page, scroll down to the IP Address:Port section.

Copy the IP and port from the right-hand side, we'll need this shortly.

Now you can proceed to joining the game using the IP!

Connecting Through Steam
Launch the Steam client, then navigate to View > Servers.
Press the Favorites tab at the top, then press Add a Server in the bottom-right.
Enter your server's IP address, then press Add this address to favorites.
You can now start Conan Exiles and can find your server in the "Favorites" filter.

Join In-Game
It is also possible to join directly using the in-game console:
Launch Conan Exile, then press the '~' key.
In the text box, enter LocalTravel [Server IP]

e.g. LocalTravel 51.81.48.164:25612
This should then begin connecting you directly to the Conan Exiles server!

Common Issues:
My server isn't appearing in the in-game list:
Often, this occurs because the server was not properly added through Steam. Ensure that the server was added to your favorites.
The server is displaying as blank or offline through Steam:
The main cause for this is the IP not being properly entered. Make sure the IP entered through Steam matches the IP Address:Port section on the panel exactly. Otherwise, make sure the Conan Exiles server is started on the panel as well.