How to Set Admins on a Conan Exiles Server
Last modified on Sep 2, 2022 in conan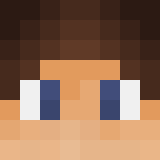 By Dalton Whalen
Overview
When playing Conan Exiles, you may eventually find yourself in need of using in-game console commands. Whether you want to enable god mode, teleport yourself, or use a variety of other abilities, these all require the use of admin rights. In Conan Exiles, players will set themselves as admins using a password that you set. Learning how to set this password and become an admin can be confusing, so we have created this Apex Hosting guide to ease you through this process.

Setting an Admin Password
Navigate to your Apex Server Panel and stop the server.
Proceed to the Customizations tab on the left-hand side.
Locate the Admin Password field in the Security section.
Input a unique password to allow admins.

Return to the main panel page and restart the server.
Becoming an Admin
Launch Conan Exiles and join your server.
Open the in-game menu, then go to Settings.

Navigate to the Server Settings tab.
Press the Make me Admin button.

When prompted, enter your admin password from earlier.

You should now receive an in-game message and have access to admin commands!

Common Issues
Nothing happens when entering the password:
If this occurs, it often means that the entered password is incorrect. First, we recommend checking the Customizations tab and ensure your password is typed out exactly the way you desire. Once done, restart the server once more to make sure these changes take effect.