How To Find Minecraft Server IP
in General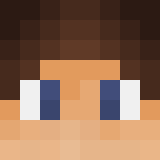 By Nathan Young
Overview
One of the most important aspects of hosting or joining a Minecraft server is knowing its IP address. These are primarily numbers with some being domains, but both allow players to join in-game. Losing this information or simply being unable to find it can result in frustration since you'd be unable to connect. Fortunately, locating a Minecraft server IP is extremely simple. Whether you're self-hosting or using dedicated platforms, the address will be easy to find. This even applies to consoles such as Xbox or PlayStation, as it's entirely possible to make a server on them too. This means no matter what machine you're using, the process won't take too much time. However, some newcomers to the scene may be unfamiliar with it. Due to this, we've created this Apex Hosting guide to show you how to find a Minecraft server IP so you're able to join and begin playing with friends.

Server Address Locations
There are many different types of Minecraft servers out there, as some are hosted through providers with others being on someone's personal computer. With this in mind, you'll need to review the corresponding subsection below that matches your setup to find the IP address. Each one will be unique, but consoles share lots of similarities that should make it easy to follow. Regardless of how you're running the Minecraft server, this process is straightforward. We encourage you to have a notepad or virtual document ready to store your IP address. Otherwise, redoing this process will be required and take more time.

Hosted Dedicated Servers
One of the many benefits of owning a Minecraft server with a hoster is the ability to quickly control, edit, and view details. Our panels provide you with a user-friendly experience that directly shows you everything on one page. There are plenty of other features too, but for our purposes, you'll only need to follow the steps below to get started. Keep in mind that hosting a Minecraft server with us is required beforehand, so visit our Pricing Area if you haven't already purchased one.
Head towards your Apex server panel after logging in with your credentials.
Once there, locate the IP Address:Port section near the top.

Copy or take note of these values, along with your Subdomain.
Self-hosted PC Servers
Rather than hosting a Minecraft server, using your own computer to do that is another option. This can be a bit frustrating since there are many involved steps, but achieves the same in-game results afterward. One of the first steps toward this process is finding out what your IP address is. This is also your Minecraft server's address, making it critical to know before getting started. We'll break down the instructions to find this information out down below, but keep in mind that this is for the Windows OS.
On your keyboard, press the Windows Key + R at the same time to open the Run app.
Proceed to type "cmd" in the text box, then click the OK button down below.

In the console prompt, enter the ipconfig /all command.
Locate "Default Gateway" or "IPv4 Address", then copy or take note of these values.

Note: This varies depending on how you're connected to the internet.
As for MacOS users, you'll need to navigate to the Network area from your System Settings and click on your respective connection. Afterward, press the Details button and copy down the IP Address values. Alternatively, using the terminal allows you to enter "ipconfig getifaddr en0" or "ipconfig getifaddr en1" to achieve the same result. The first command is for WiFi connections, while the second is only for wired types.
Servers on Consoles
Whether you're on Xbox, PlayStation, or the Nintendo Switch, finding your local Minecraft server IP address is easily done. Each console is a bit unique, but the steps are relatively the same. Essentially, you need to enter your network's connection settings to find the address. In some cases, you may be required to locate the advanced options to accomplish this task. With this in mind, start up your console and begin searching for the Minecraft server IP address. Remember that it's stored where your connection information is located. If you need additional assistance, we suggest looking up official documentation from the device manufacturer. Alternatively, researching on YouTube or elsewhere may be helpful too.

Conclusion
Hosting a Minecraft server on your device or through a provider is a wonderful way to play with friends and family. Any of these multiplayer worlds require an IP address for a successful connection, making it an important aspect to understand. Fortunately, finding this information is straightforward and easily done on your panel, computer, or console. If you're trying to find an IP of someone else's world, then consider looking it up online or in listings. Besides this, we wish you the best of luck with your Minecraft server.

Useful Links
How to Make a Minecraft Server
Becoming a Minecraft Server OP
Creating a Subdomain for Minecraft Servers
How to Make a Crossplay Minecraft Server