How to Connect to an ARK Server via FTP
in Ark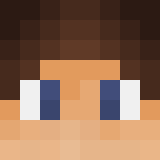 By Nathan Young
Overview
Hosting and setting up an ARK: Survival Evolved server tends to involve uploading and editing files. For example, some owners may want to upload mods or custom worlds to customize the gameplay. This process requires using the File Transfer Protocol (FTP) system, which can be confusing for newcomers or experienced users due to all the files to review. These challenges are amplified for owners using an external program to manage their server's database. Fortunately, using our web-based panel allows for quick and easy access to the FTP area. However, there are differences between both methods to do this process. With this in mind, we've created this Apex Hosting guide to show you how to connect to an ARK server via FTP and where important files are located.

ARK FTP Connection
Establishing an FTP connection to your ARK server requires critical information, such as the IP address, port number, client's username, and password. These details are stored in the panel, which may vary depending on the situation. For instance, switching server locations changes the host's address. Keeping this in mind, make sure to keep track of your FTP information since using incorrect values rejects your connection. As previously mentioned, there are two methods for doing this: the online panel and a third-party program. The first way is the easiest for most server owners, as there are no prior downloads, installations, or possible configuration. The other option allows for faster download and upload speed, as it's completely reliant on your connection rate. Whether you're wanting quick access or large uploads, choose your desired method from the subsections below to get started. Regardless of your choice, everything is encrypted and safe to use for your security.

Online Panel
The most popular method is using our web-based FTP panel for any server configurations. This allows you to smoothly login with your password to begin accessing your files. However, due to limitations, you'll be unable to view certain file types, download or upload large documents. Although, most of the time you'll be able to set up everything you want without problems occurring. This is due to our panel's simple design and straightforward user interface. Follow these steps to learn how to login and access your ARK server files.
Head towards your Apex server panel, then click FTP File Access near the top left.

Proceed to enter your password in the text box and click Login.

Afterward, you'll see all the available ARK files for the server.

Important: Make sure to be using the correct Server Profile for this process.
External Program
As noted before, an external program is a third-party service that allows you to make an FTP connection to a game server. This provides you with faster download and upload speeds, unless there are unforeseen problems. There are two popular applications to use, FileZilla and Cyberduck, which achieve the same functionality. These are entirely safe and secure, as they are industry standard programs. Although, you may try out different ones at your own risk. The instructions below will guide you through the connection process.
Download a third-party FTP program, such as FileZilla, then install it.

Continue to complete this process, then open the application.
Afterward, navigate to the FTP File Access area from the server panel.
Copy the FTP Address, Port, Username, and your Password.

Return to the FTP program, then enter the corresponding login information.
Proceed to press Quickconnect or similar buttons to make the connection.

If successful, you'll see a list of folders and files to view, edit, or download.
Important Files
As for the important file locations, there are several of them stored in the ShooterGame directory. These range from your world saves to mods, with general settings being stored in two other areas. For instance, if you're wanting to change the gamma options, then using the Config Files from the main panel is recommended. Besides this, we'll focus on the essential file locations in the FTP database down below.

Content Folder
Any server owner wanting to add mods is required to upload them in the Mods folder from the Content directory. In other words, log into your FTP panel and navigate to this location: …/ShooterGame/Content to access the files. There are tons of other useful documents in this area, but aren't entirely necessary to manage. However, you're nonetheless granted access to them if needed.
Saved Folder
There are two folders inside the main Saved directory called SavedArks and Config. The first one permits you to view all world saves, including backups. As for the other, it contains the server settings inside the …/Config/LinuxServer folder. Accessing these locations requires you to enter the following pathway: …/ShooterGame/Saved. There are many different files to review in each of these areas, but the above information is the most important.
Common Issues
Unable to FTP Connect
Sometimes, you'll be unable to establish an FTP connection. This can happen for various reasons, such as using incorrect login credentials or encountering an internet issue. With this in mind, double-check all your IP Address, Port, Username, and Password when making a connection. For example, a misconception is that the panel name is what's used, when it's the FTP version instead. Additionally, ensure you have sufficient internet access to log into the database. These solutions apply for both the online and external methods.
Files Aren't Uploading
Transferring files may fail due to its size, but depends on the method you selected to do it. For instance, using the online panel doesn't allow you to upload large documents. The only workaround is to use an external program, but sometimes this can run into problems too. Using programs to compress your large files is highly recommended, as this makes the transferring process simpler for the server to handle. Popular ones include WinRAR and 7zip, which are free and safe to use. After compressing your files into a single zipped document, proceed to use your third-party FTP program to upload it.
Missing File Data
In some cases, missing data can arise when uploading any type of file or zipped document. This can happen on both FTP methods, which makes it frustrating at times. However, it's almost always the super large files that lose data or simply fail to upload. Keeping this in mind, keep your transfers reasonable and not too high in memory. Otherwise, use a zipping program to get them on the server since that's the best way. Remember, an external FTP service is required when transferring zipped documents.

Useful Links
Extra FTP Information
How to Make an ARK Server
How to Install Mods on an ARK Server
How to Change ARK Server Settings