How to Add a Custom Map in ARK: Survival Evolved
Last modified on Apr 20, 2022 in ark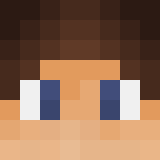 By Dalton Whalen
Overview
After playing vanilla ARK: Survival Evolved, you may encounter the desire to have unique world experience, rather than gambling with a procedurally generated map. With the Steam Workshop, players have access to a wide array of mods for ARK, including custom maps. These maps may have unique shapes, structure placement, or simply be designed to look pretty. With Apex Hosting, the installation process for custom maps is streamlined and efficient. As the process is a bit confusing at first, we will be guiding you through installing a custom map on your ARK: Survival Evolved server.

Choosing a Map
Navigate to the ARK: Survival Evolved Steam Workshop page.
Locate a map that you desire.
Press Subscribe to begin downloading the map.

Check the map description for the world name to enter later on.

In addition, locate the mod ID number in the page URL.
Uploading the Map Mod
Uploading the map will be a similar process to uploading regular mods. You can find our guide for this here. Once the files are uploaded, you can proceed.

Preparing the Mod
Proceed to your Apex Server Panel, then stop the server.
Navigate to the FTP File Access, then log in.
From here, proceed to the ShooterGame folder.

From here, proceed to Saved, Config, and then LinuxServer.

Locate the GameUserSettings.ini file, then press edit to the far-right.
Within the [ServerSettings] section, add in ActiveMapMods=, followed by the map ID.


e.g.

ActiveMapMods=2399524661

Once complete, press Save and return to the main panel page.
Changing the World
From the Apex Server Panel, access the Customizations tab.
Locate the Server Map tab, then replace the text with your map's world name.

Once entered, return to the main panel page.
Scroll down to the World field, then press Change World.

Enter a new world name, then restart when prompted.

Your server should start up with the desired custom map!

Common Issues
The map isn't loading on the server:
There are many reasons this may occur during the installation process. First, ensure that the map ID was properly set in the GameUserSettings.ini file. Otherwise, make sure the world name was properly set within the Customizations tab. You can also ensure that the map is functional by running it in singleplayer first.
The map files aren't appearing properly on my local files:
If you believe the files are not properly loaded on your computer after subscribing through the Steam workshop, try to load the world in a singleplayer environment. If the world is working in singleplayer, try the upload once again. If the world does not work, it may be outdated and need to be replaced with a different world.