How to Connect to a Project Zomboid Server via FTP
in Zomboid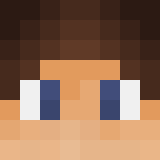 By Nathan Young
Overview
The gameplay experience of Project Zomboid is controlled by server owners, as they're able to upload existing worlds and workshop mods. There are other customizable options to tweak, but some are only found in the File Transfer Protocol (FTP) system. This is the main area for any owner to begin setting up their server, which may be challenging for newcomers. For instance, there are tons of documents to find and review that may spark confusion. Fortunately, our panel simplifies everything so you can easily access the files to edit them. Additionally, this allows you to quickly download and upload documents on the server. However, there are some transfering limitations with this online method. Due to this, you may want to explore an external FTP program to access the files. This requires extra information to do, but has improved download and upload speed for larger transfers. With this in mind, we'll walk you through the process to make an FTP connection on your Project Zomboid server in this Apex Hosting tutorial.

Zomboid FTP Connection
Connecting to the FTP database for Project Zomboid involves using critical information, such as the IP Address, Port, Username, and the Password to login. This is stored in the online panel, meaning it's easily accessible. However, these details may change if you switch server locations or request different addresses. Make sure to keep track of this information, as you'll need it for both FTP methods. Although, using our web-based database only requires your password. Using this allows you to quickly view, edit, download, or upload files in the server. As previously hinted above, the main limitation is the amount of data you can obtain from the FTP area. This isn't the case for the external program method, as it bypasses our online system and connects your computer directly to the database. Regardless of which option you choose, each one will accomplish the same task. Review the subsections below to get started with an FTP connection to Project Zomboid.

Online Panel
By far the most popular method is using our built-in FTP panel, allowing easy access to the server files. Our user interface is designed to be as simple as possible for your convenience. All that's required is your password to login, then you may begin viewing all the files. This gives you the ability to view saves, server configurations, and so much more. Remember, you cannot download large files due to limitations. Additionally, you may be unable to view specific document types due to our system. Downloading and opening them on your computer is required to edit them, if this is the case. Using a third-party program to access the database is required for that process. Besides this, follow the steps below to learn how to access your server files from the online panel.
Head towards your Apex server panel and select the FTP File Access option.

Proceed to enter your password in the text box, then click Login.

Afterward, you can begin viewing, downloading, uploading, and editing the game files.

Important: Make sure to be using the correct Server Profile for this process.
External Program
Another method for accessing your Project Zomboid files is using third-party services, such as FileZilla or Cyberduck. These programs are industry standard and are completely safe to use. Upon connecting, you'll see all the documents to download or upload. However, editing them varies depending on the application you used for this process. Most of the time, you'll have to download them to begin tweaking their settings. With this said, review these instructions to start making an FTP connection with an external program.
Begin by downloading an external program, such as FileZilla, then install it.

Once it's finished, open the application to prepare for an FTP connection.
Navigate to the FTP File Access area from the main server panel.
Copy the following: FTP Address, Port, Username, and Password.

Return to the third-party program, then enter the login details accordingly.
Continue to click Quickconnect or a similar button to make the connection.

Afterward, you may begin uploading, downloading, and viewing game files.
Important Files
When you're viewing the game files of the server, it'll likely be confusing at first. This is due to the immense amount of them, but only a few directories are important for most configurations. For instance, these essential locations hold the save files and server settings. However, for general tweaks, owners can use the Config Files area from the main panel to edit them. Otherwise, the Customizations section is another location to begin making changes. Besides this, we'll be reviewing the important files down below to help you customize the server.

Saves
As hinted in the folder's name, this area contains all the world save files from your gameplay on the server. This is where you can upload existing maps from singleplayer or other servers, making it a crucial location to understand. Accessing this directory is easy, as it's in the main area once connected to the FTP database. However, the actual files are stored in this pathway: …/Saves/Multiplayer. Upon entering here, select your desired save folder to begin viewing its contents.
Server
This directory stores all the main settings, from spawning to mods. If you have a preset of these, then you can simply upload and tweak them here to get everything working. There are four main files to review, which are all important to the gameplay of your server. Accessing them is similar to the save files, as it's in the main area once you're connected to the FTP database. The exact pathway is …/Server if you're using an external program to do this process.
Common Issues
Unable to Make an FTP Connection
A popular problem to have is being unable to establish an FTP connection, regardless of the method. This is likely due to using incorrect login information, so double-check your Password. This is what you've used to log into the main online panel. However, third-party programs require more details than that. For people using this method, confirm you're copying everything from the FTP File Access area to make a connection. This includes the IP Address, Port, Username, and your password. On rare occasions, your internet may have some issues and is the cause for the problem.

Files Aren't Uploading or Downloading
If you're wanting to download or upload large files from the online panel, then try using an external FTP program. This bypasses our system's limitations, but you may compress them into a single zip document for an easier transfer. Doing this involves services like WinRAR or 7zip, which are free and safe to use. These are highly recommended in these kinds of situations, which can also be done in the online panel if you want. Besides this, there shouldn't be too many issues with transferring or obtaining files due to Project Zomboid's average sizes.

File Data is Missing
Upon uploading files, sometimes issues may arise that cause data to become corrupted or missing. This means it'll become unusable and must be transferred again to the FTP database. Preventing this situation tends to involve zipping programs to compress everything into a single document, giving you the best chance to retain all data. However, it may be a simple mistake of uploading files into the wrong directory. Double-check the directory you're using, as it can be in the wrong pathway or Server Profile.

Useful Links
Uploading Existing Worlds to Project Zomboid Servers
Becoming a Project Zomboid Server Administrator
How to Use Workshop Mods on Project Zomboid
How to Add More Traits and Points in Project Zomboid