How to Add Workshop Mods to a Project Zomboid Server
Last modified on Jan 17, 2022 in zomboid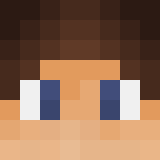 By Dalton Whalen
Overview
When playing on a Project Zomboid server, you may eventually find vanilla gameplay to be tiresome and desire something new. Luckily, PZ has a Steam Workshop page, allowing mods to be installed to any server. Whether you wish to add more items, quality-of-life changes, or more, all of this is possible. Adding workshop mods to a Project Zomboid server can be confusing for unfamiliar players, so we have created this Apex Hosting guide to ease you through the steps.

Locating Desired Mods
Navigate to the Project Zomboid Workshop page.
Open the page of the mod(s) you want to download.
In the mod description, locate the Mod ID and Workshop ID.

Write these down, as they will be needed shortly.

Once you have the mod and workshop IDs for your mods, you can proceed to load them up!

Enabling Mods
Navigate to the Apex Server Panel and stop the server.
Proceed to the Config Files tag on the left-hand side.
Locate and select the World Config file for your world.
In the Mods= section, enter each mod ID number separated with a semicolon.

Then in the WorkshopItems= section, enter each Workshop ID separated with a semicolon.

Once complete, press Save and restart the server.
Common Issues
None of the mods are loading on the server:
If none of the mods are loading on the server, ensure the ID numbers have been entered into the correct .ini file to match your file name. If issues still occur, try to load a single mod on the server, then restart to see if it works. If so, add the mods back and try again. In addition, make sure any workshop mods are subscribed on your own PC as well.
Specific mods are not loading:
If some mods are loading while others are not, ensure the ID numbers are entered to match and in order. If issues still occur, the mod may be outdated or broken. When this occurs, the mod author may need to update/fix the mod until it will load properly.
Workshop item version is different than the server's:
If this error occurs when it was originally functioning, it often means that the mod updated on the server, but did not update on your own game. If the mod does not automatically update, unsubscribe from the mod page and resubscribe to download the update.