Minecraft 'Failed to Verify Username' Error
Last modified on Aug 18, 2022 in Server Errors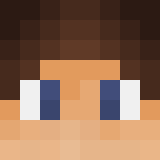 By ApexHosting
Overview
You may have tried to join your Minecraft server and been rejected due to the error "Failed to verify username" or "Invalid Session". This issue occurs because the client's launcher failed to authenticate with Mojang's session servers, especially if you recently changed your username. Luckily, you can fix this error with just a few steps.
You may also be running a non-premium version of Minecraft. If you did not pay for Minecraft, you will not be allowed to join most servers due to the server running in online mode. However, it can be changed to offline mode fairly easily to allow non-premium players to join.

Validating Session
Close the Minecraft application.
Log off of your account from your Minecraft launcher

You will then be asked to type in your email and password again, please do.
Once logged back in, you can then start your game and join the server!
Allow Non-Premium Players
Navigate to your Apex Server Panel, then stop the server.
To the left of the panel click Config Files and then click Server Settings.
Locate Online Mode and set it to disabled, then click save.

Head back to the Game Panel dashboard and turn the server back on. It should now let you join.
Common Issues
After restarting the launcher, players still can't join
If you are using premium Minecraft and have already followed the steps on to resolve the error and still cannot join, try restarting the server.
Related Content
Connection Refused
How to edit config files
Control Panel basics